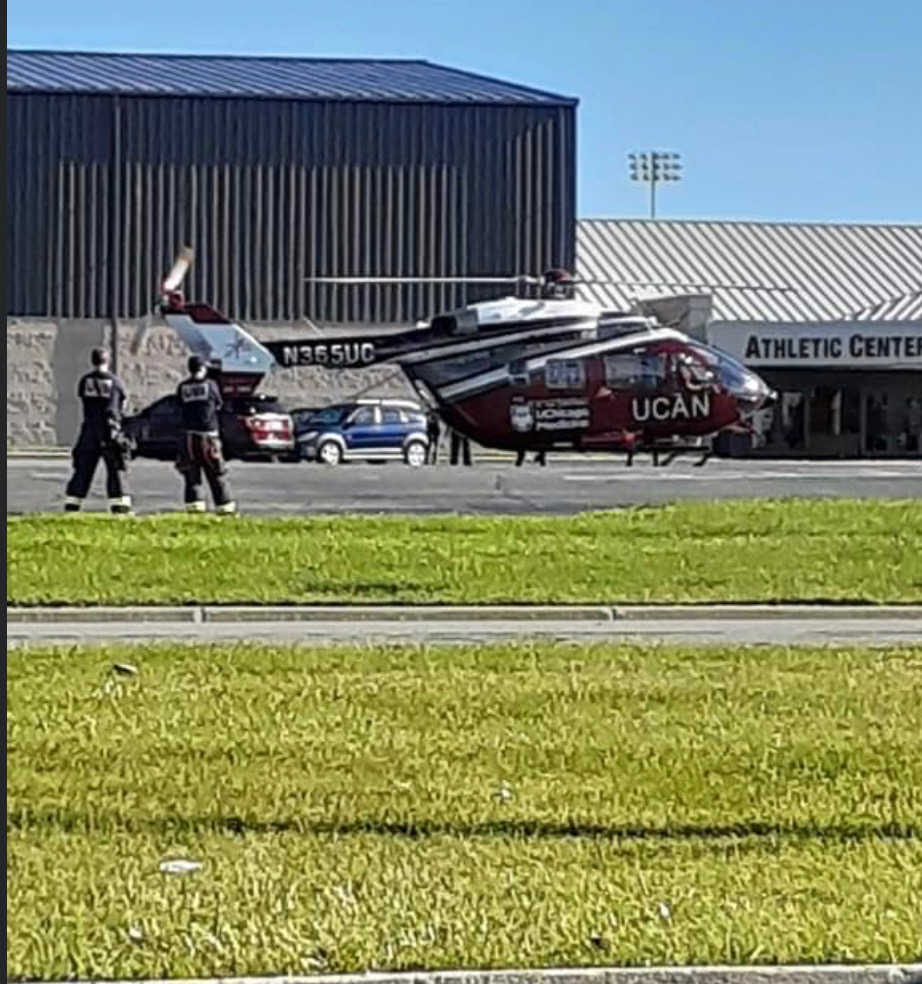 1000 Pound I-Beam Falls On Worker In Cedar Lake Wednesday
​On August 12, 2020 Cedar Lake Police Department and the Cedar Lake Fire Department were dispatched to the 13900 block of Soper St for a male that had a structural I-beam fall on him, according to Chief William Fisher of The Cedar Lake Police Department.
​Upon the arrival of the Cedar Lake Police & Fire, it was found that a 40-year-old male was working on a new construction residence, when an estimated 1000-pound I-beam came loose from its shoring and fell onto the male, Fisher stated.  The beam was removed by two workers on scene.  Cedar Lake Fire Department personnel immediately called for a UCAN helicopter due to the males' injuries.  
​The University of Chicago Medicine Aeromedical Network (UCAN) was notified. UCAN flight crews met with the Cedar Lake Fire Department in the parking lot of Hanover Central High School where the male was transferred to the Flight Team.
​There is no new updates on the males status at this time, police said.
Please follow and like us: