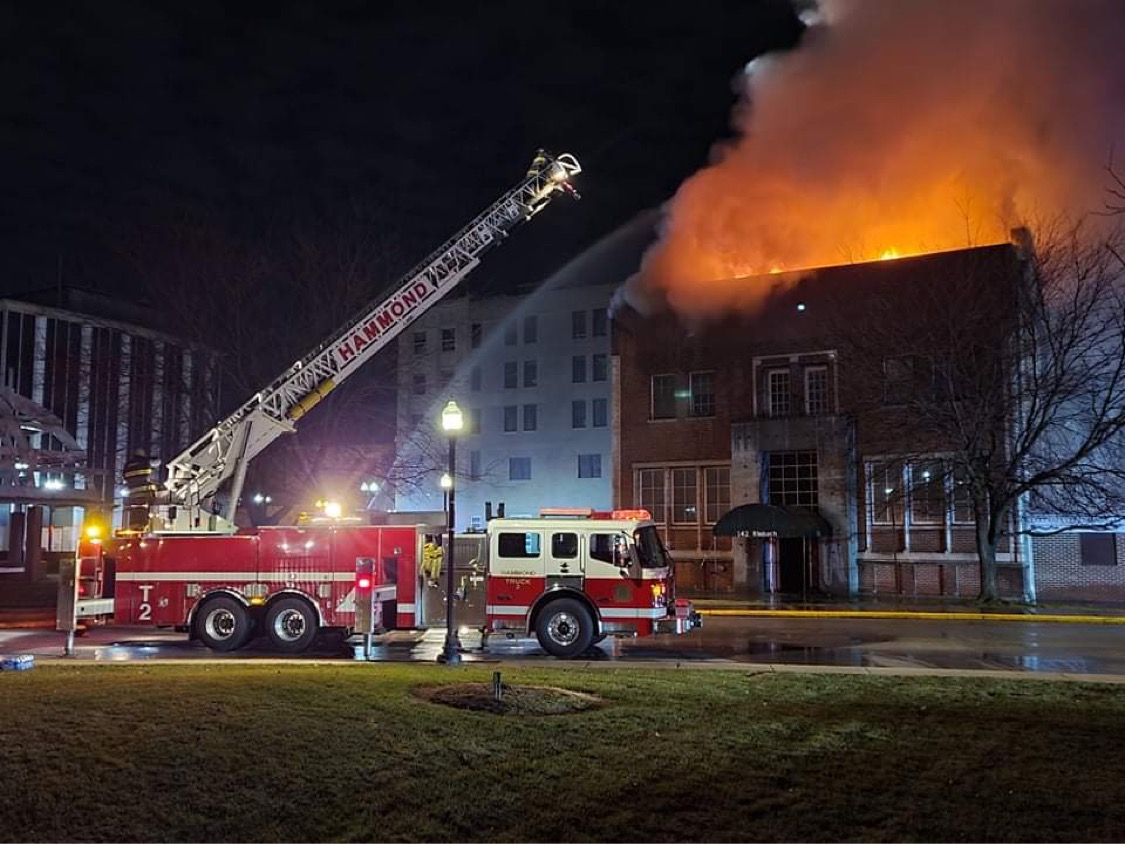 Arson Charges Pending From Hammond Fire Sunday
UPDATE – Felony Arson charges approved by The Lake County Prosecutors Office Wednesday after Downtown Hammond Fire Sunday.
Hammond Fire Department responded to an overnight structure fire at 142 Rimbach St in Downtown Hammond around 2:30 AM Sunday morning after a Calumet City Police Officer was investigating heavy smoke coming into the city. The building housed "Enslen Enslen & Matthews" Law Firm and was formally a restaurant in the basement called "Club Soda" in the 80's amongst other businesses.
The fire was determined to have started by a homeless person using barricades pulled from the alley to burn, Hammond Fire Officials told RNS. "We have the suspect in police custody and the name will be released after formal arson charges are filed."

UPDATE – The suspect has been identified as Michael Cox, 56, homeless. Cox was charged with a Level 4 Felony for Arson Damage by Fire.
Please follow and like us: