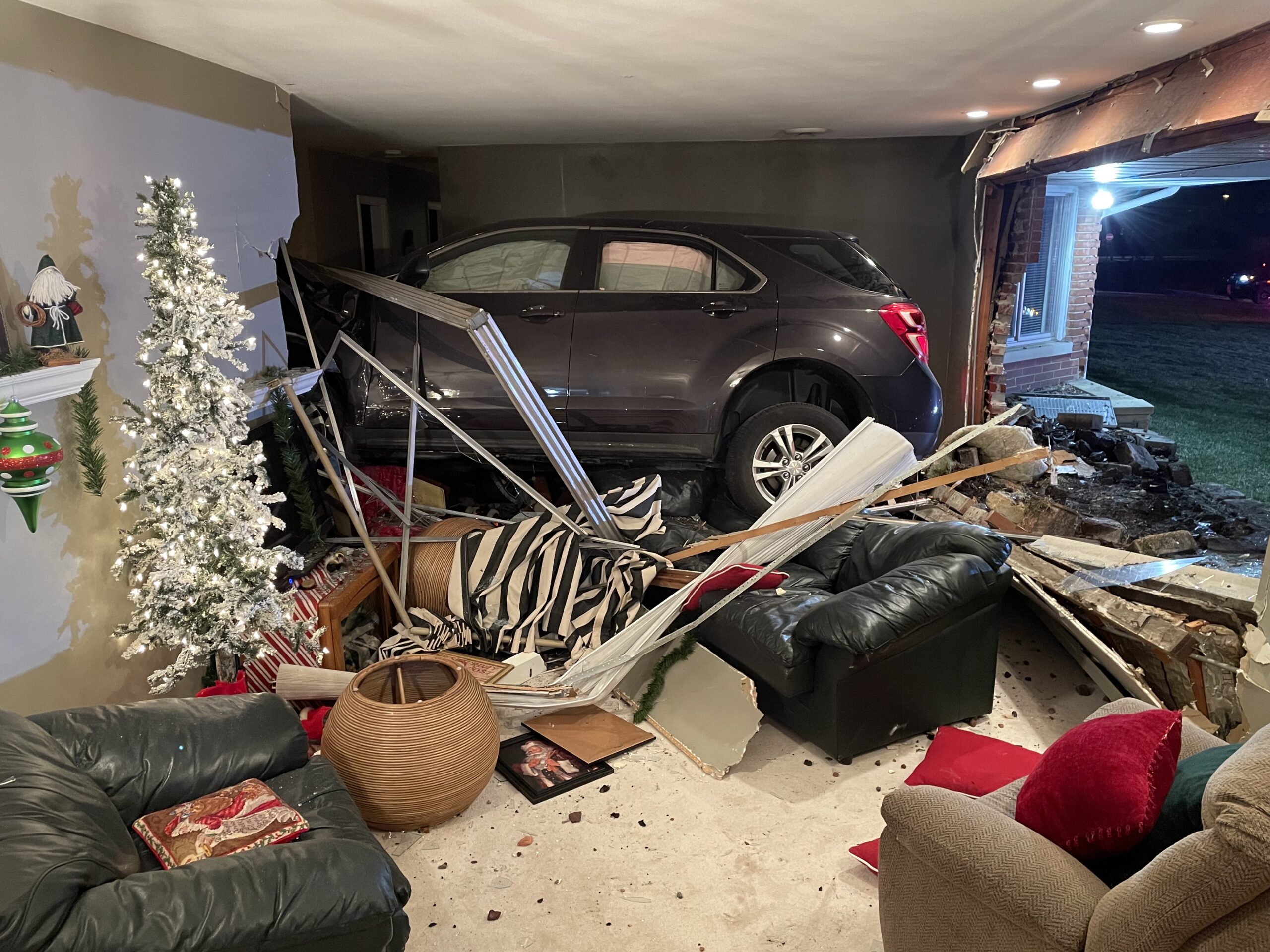 Car Drives Into Living Room Of Crown Point Home
At around 11:49 PM Sunday on January 24th, a 2016 Equinox drove into a single family home in the 1300 block of Hayes Street, according to Crown Point Fire Officials.
The intoxicated driver was able to get out of the car unassisted and was transported to the hospital with non-life threatening injuries. Residents were home at the time of the crash, but uninjured, officials told RNS. The building suffered significant damage, but was structurally sound.
The Crown Point Police Department is handling the crash investigation and determined the driver, a 25 year old Crown Point man, had a BAC of .368% after a blood draw. Due to the extreme intoxication of the driver he was admitted to the hospital, police said. The identity of the driver will be released after charges go through prosecutors office.
Please follow and like us: