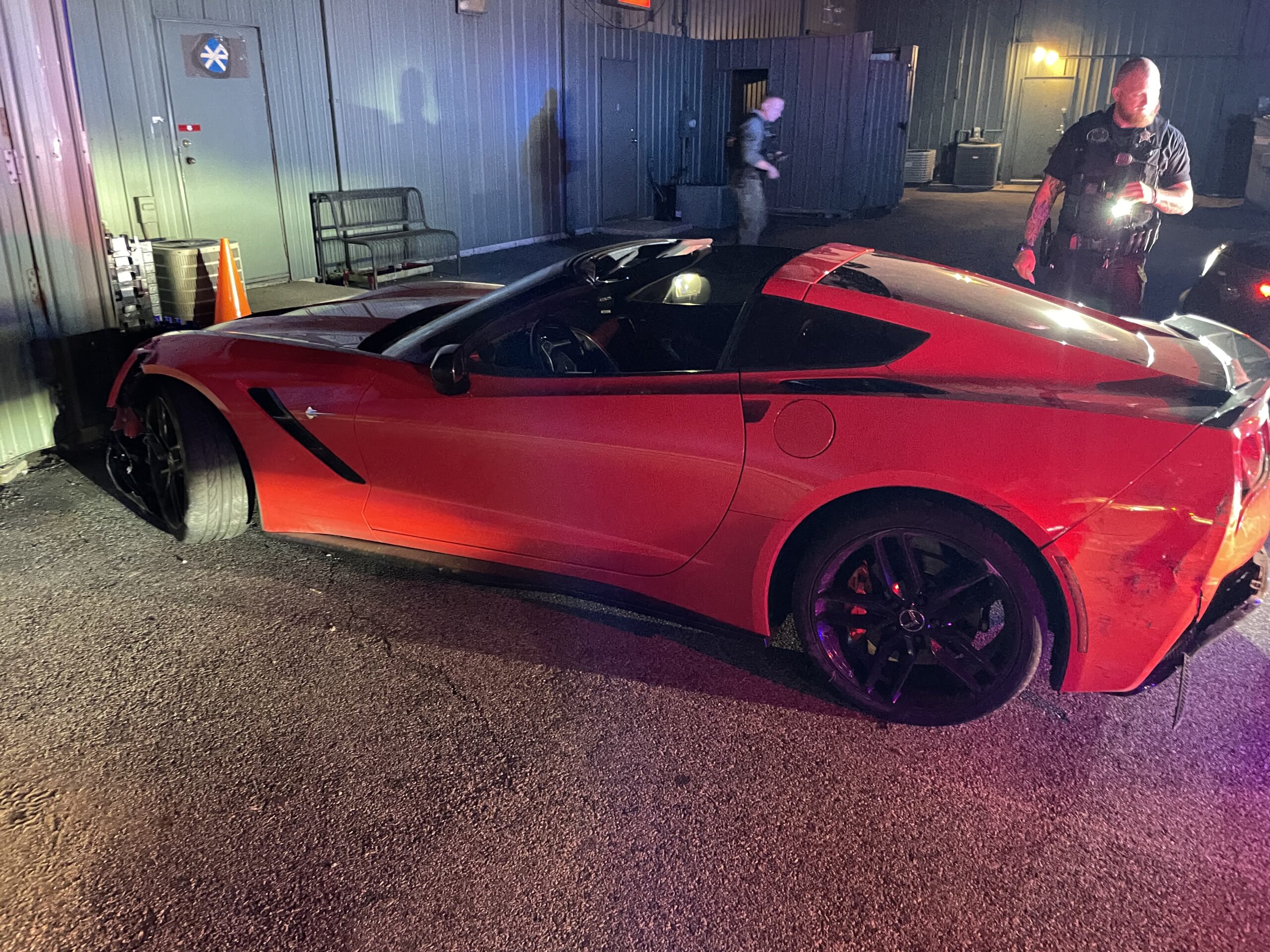 Corvette Leads Police On Chase
On Friday, September 17, 2021, officers with the Lake County Sheriff's Department were participating in a special enforcement targeting vehicular hijacking when they observed heavy smoke near 21st Avenue and Broadway in Gary, according to The Lake County Sheriffs Department.  As officers approached they experienced the smell of burned tires.  As officers continued traveling through the area, they observed a red Chevrolet Corvette spinning its tires while completing circles; commonly known as "doing doughnuts", and producing a large amount of smoke.  Several other vehicles stopped as the driver of the Corvette continued reckless driving behavior.

As officers approached, the Corvette began to travel southbound on Broadway, where officers attempted a traffic stop. The Corvette pulled over to the side of the roadway, just north of the I-80/94 on-ramp.  An officer approached the Corvette on foot, but the car took off at a high rate of speed; entering westbound I-80/94.

Lake County Sheriff's Department officers pursued the Corvette as the driver continued westbound on I-80/94, exiting onto northbound Grant Street at extremely high rates of speed.  The driver of the Corvette disregarded multiple traffic devices and led police through several cities in Lake and Porter Counties. Officers also attempted several techniques to end the pursuit safely.

The Corvette eventually struck a Lake Station Police Department vehicle and the corner of an Aurelio's Pizza building near Airport Road and American Way in Portage.

Officers removed a 42-year-old male from Gary from the Corvette and placed him into custody.

Officers retrieved a loaded Glock model 29 handgun and suspected marijuana from the Corvette.

The driver faces multiple felony charges including fleeing law enforcement, reckless driving, possession of marijuana, and leaving the scene of an accident.

The investigation is ongoing.
Please follow and like us: