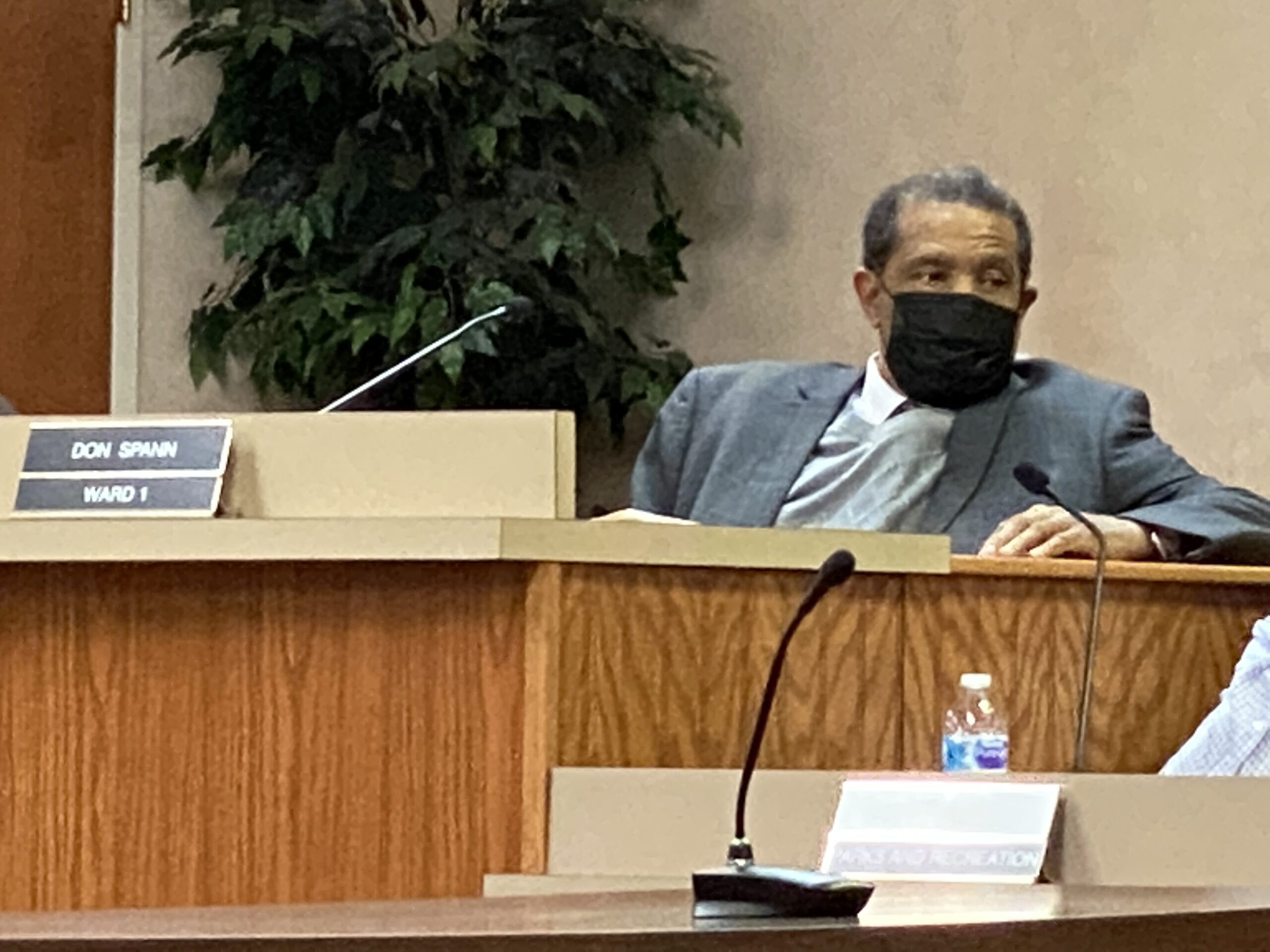 Councilman Refuses To Apologize After "We Hate Cops" Remark
UPDATE – Merrillville Town Councilman Don Spann (Ward 1) refused to apologize after commenting on record, "We hate cops," during a 1/11/2022 Town Council meeting. (Clipped Video link https://youtu.be/8znefwV214w)
On January 11, 2022 Merrillville Police Chief Wiley Luther Cuttino addressed the Merrillville Town Council on updates concerning the department.
The new town License Plate Readers were announced that they are now functional after utilizing money from The American Rescue Plan the council approved. The Police Department recently added 4 locations using 9 cameras. "The goal is to have 6 locations using 16 cameras and 2 mobile vehicles with the technology," Cuttino stated.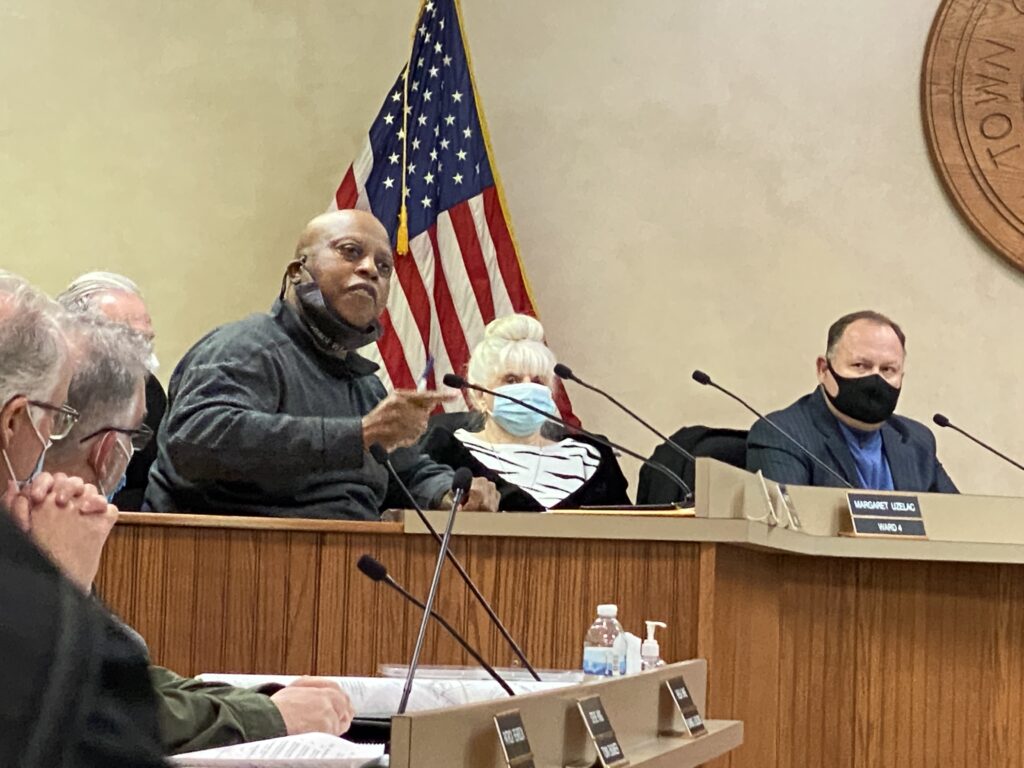 Two councilman however made it clear they were against it. "It's harassment," Councilman Leonard White (Ward 7) said in the meeting. A closing remark on the topic of "We hate cops," blurted out by Merrillville Town Councilman Donald Spann (Ward 1). After some awkward laughs Spann pointed at Councilman Jeffrey Minchuk a former police officer and said, "that's a joke."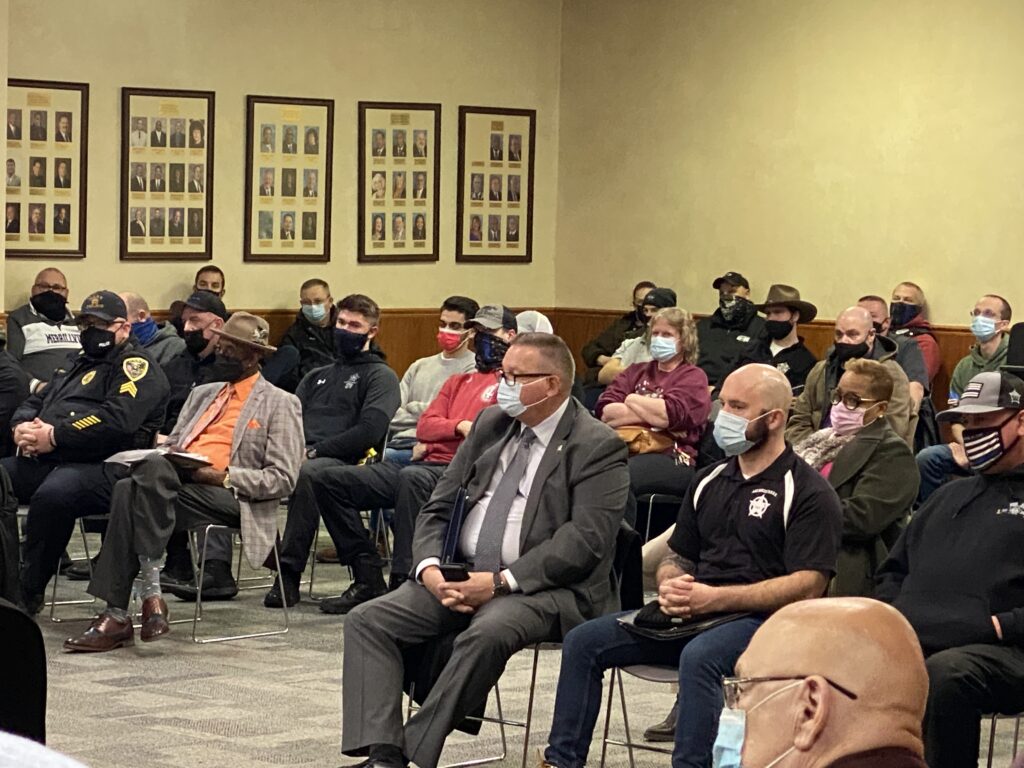 State & local Fraternal Order of Police presidents, along with dozens of area law enforcement attended the January 25, 2022 meeting. "The comment was a slap in the face to 13,000 men and women and when you make a comment to that degree it demands a public apology or resignation," Indiana State FOP President William Owensby stated.
Spann was asked if he had a response to the FOP's statements which he replied, "No." Spann did not comment the rest of the evening.
Spann made headlines in October 2021 when police responded to a 911 hang up at his home which ended up being Domestic. Spann was charged with Domestic Battery, Interference with the Reporting of a Crime, Resisting Law Enforcement def. knowingly or intentionally forcibly resists, Battery, and Disorderly Conduct – unreasonable noise, according to Court Documents.
The large standing room only turnout of officers was described by a few public expression speakers as a "lynch mob." One resident shouted out why there was no big turnout when Merrillville Councilman Minchuk's black face picture emerged last year from an old Halloween party. Those out of order comments turned into a racial debate in the audience during the meeting comparing the two incidents. A handful of residents in between officers seated asked why there was no show of force during that incident.
Video – Provided By Town of Merrillville
Full Meeting Video Link – https://youtube.com/watch?v=Cr2pyrrF5wY&feature=shares
Please follow and like us: