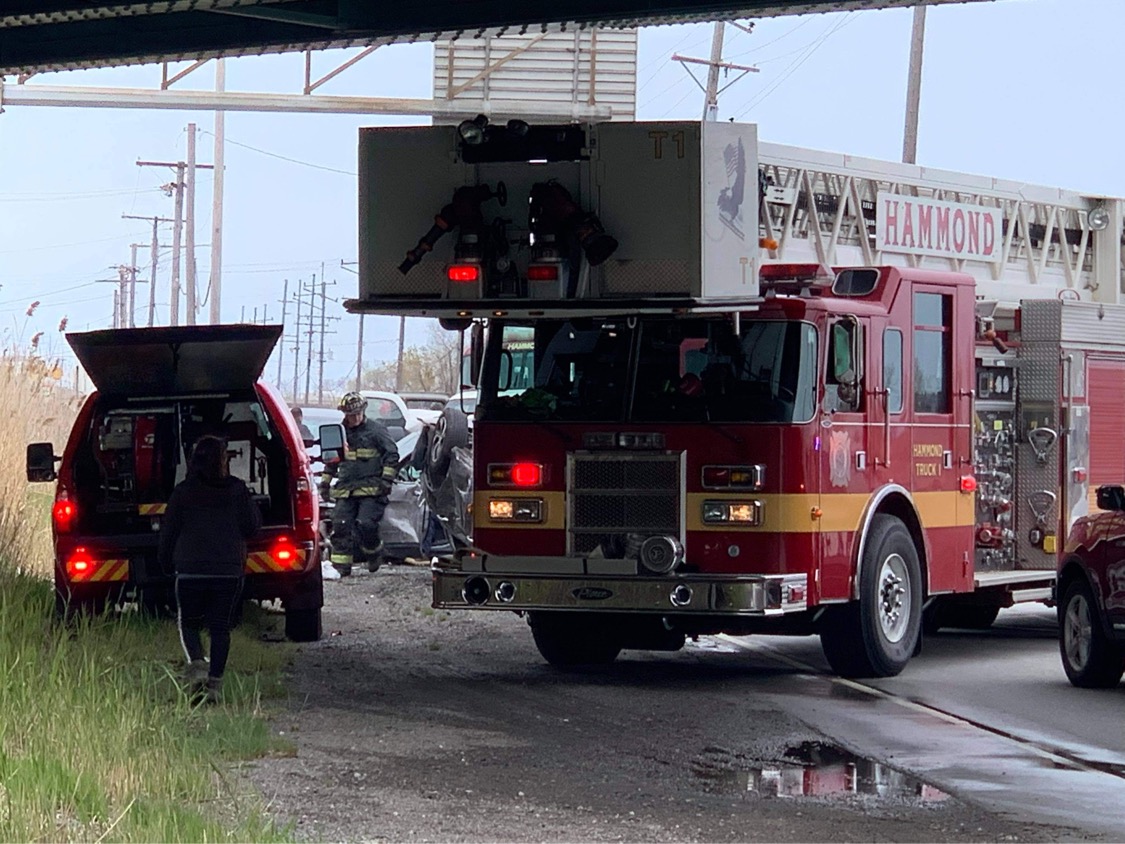 Double Fatal Crash Closes Calumet In Hammond
Around 3:30PM Tuesday Hammond Police & Fire were dispatched to a four car serious accident in the 3900 block of Calumet Ave near the Toll Road & Cline Ave exits, according to Lt. Steve Kellogg of The Hammond Police.
On arrival crews had multiple extractions of injured parties on scene including two fatalities. Preliminary investigation shows vehicle 1 traveling Northbound on Calumet clipped vehicle 2 which was headed Southbound on Calumet. Vehicle 1 spun out of control and went airborne landing on its roof causing a third & fourth vehicle to be involved in the incident. The two fatalities are in vehicle 1 which was occupied by one male and female, Kellogg stated. Three others were transported with non-life threatening injuries, Hammond Fire Chief Jeff Smith told RNS.
Calumet Ave was reopened shortly after 7PM Tuesday.
The Lake County Coroner has identified the victims as Isiah Cunningham, 21, of Chicago and Arianna Robinson, 22, of Dolton.
Please follow and like us: