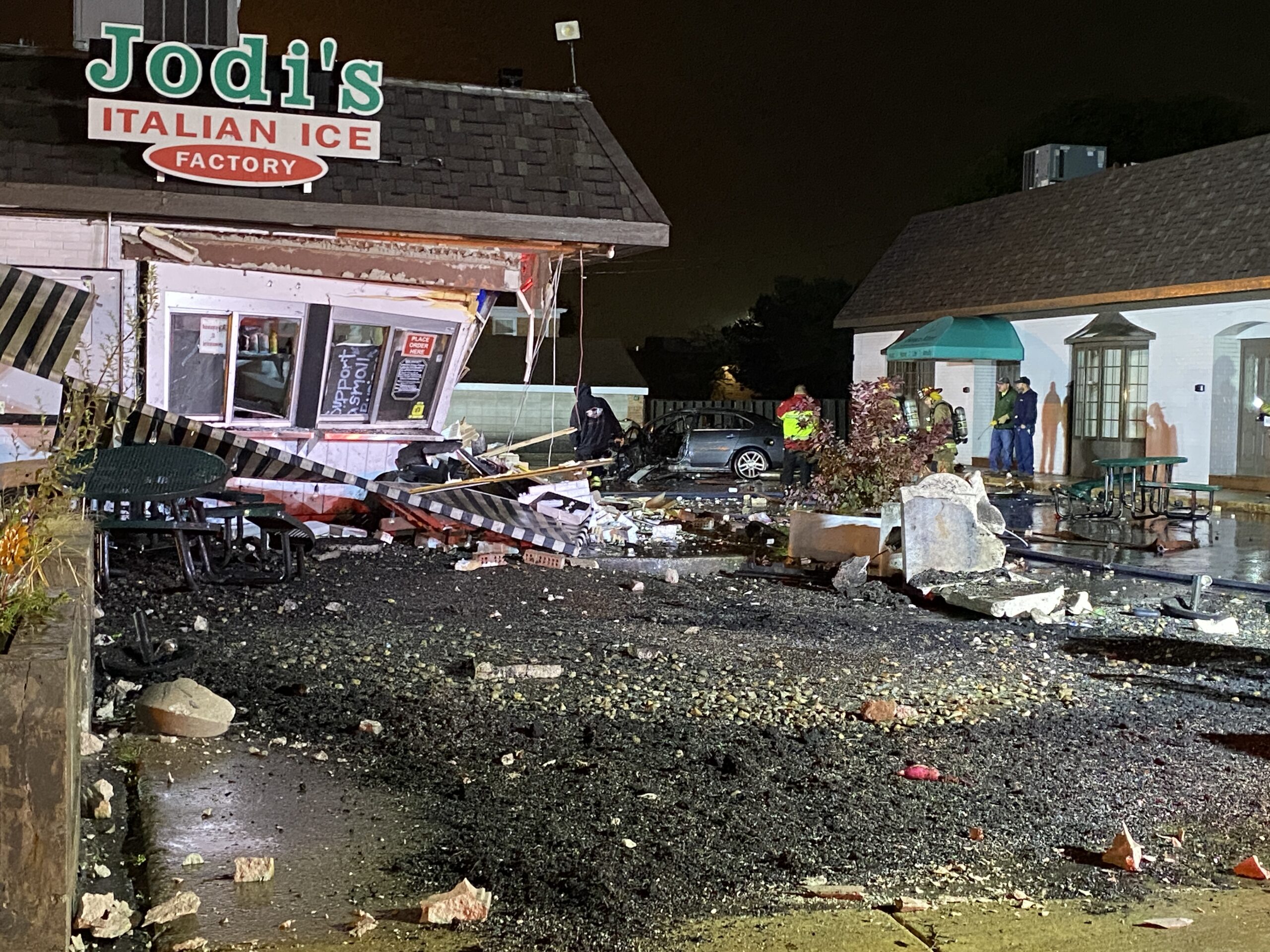 Driver Fleeing Smashes Through Jodi's Italian Ice
On October 30, 2021, at approximately 1:00 AM, a Munster police officer attempted to stop a gray Chevy Impala that was initially traveling southbound on Calumet Avenue at a very high rate of speed, according to Lt. John Peirick of The Munster Police.
The vehicle then turned westbound on Ridge Road and began to slow down, turn into a parking lot in the 600 block of Ridge Road. As the officer approached, the vehicle again fled quickly eastbound on Seberger Drive. At this point, it was clear to the officer that the vehicle was actively fleeing and being that the officer was attempting to stop the vehicle for traffic only so he deactivated his lights and sirens and notified Central Dispatch that he would not be pursuing the vehicle, Peirick stated.
The officer continued to observe the vehicle which was approaching Calumet Avenue at a high rate of speed when the car disappeared into a large cloud of dust. The officer then proceeded to the intersection of Seberger Drive and Calumet Avenue and observed that the vehicle had struck a Town of Munster decorative planter and Jodi's Italian Ice at 8313 Calumet Avenue which caused significant structural damage likely rendering the building totaled. Owner Jodi Tillman & Family are not sure if they will rebuild at this time at this location.
The officer then observed several subjects flee from the vehicle and the driver to be partially trapped inside of the vehicle which was on fire. The officer then aided in the rescue of the driver before the car became fully engulfed.
The Munster Fire Department assisted at the scene. One other officer detained the other 5 subjects that had fled from the vehicle. All 6 individuals were transported to local hospitals for unknown injuries.
The driver, Juanita Dominguez, 18, of Crete, IL is being investigated for suspected operating while intoxicated. Parents of the other teens said on social media their kids pleaded with the driver to stop but Dominguez did not listen.
Please follow and like us: