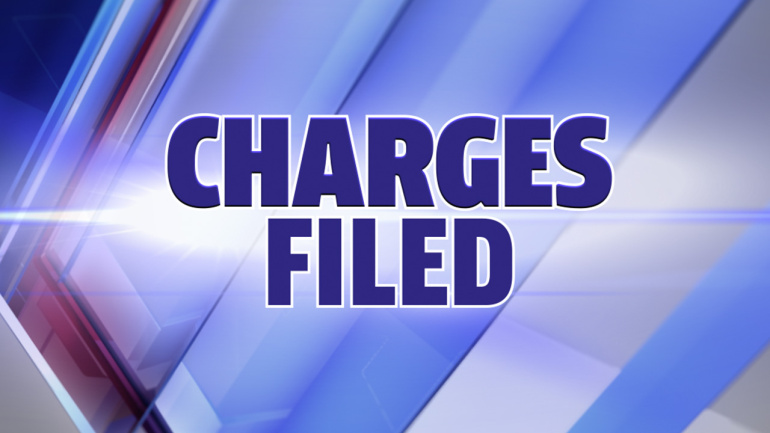 East Chicago Councilman Charged With Four Misdemeanors
On October 16, 2021 at approximately 12:08 AM East Chicago Uniform Patrol Division was conducting traffic control for the East Chicago Fire Department at the intersection of 150th Street and Indianapolis Blvd, due to a large structure fire, according to East Chicago Police. Numerous emergency vehicles and first responders were arriving on scene to assist with the structure fire at St. Stanislaus Church.  To ensure the safety of the bystanders and first responders officers instructed bystanders to remain on the sidewalk outside the blocked intersection. 
While officers were assisting with crowd control, an officer observed a male subject, later identified as East Chicago Council President Robert Garcia disregard the emergency vehicles and walk through the cordoned off intersection. Officer's observed Councilman Robert Garcia holding up his cell phone and recording the fire while in the cordoned off area for emergency personnel only. An East Chicago Officer approached Councilman Garcia and instructed him to walk outside of the intersection or stay on the sidewalk. Councilman Garcia yelled "I'm good" and continue walking through the intersection disregarding the fully uniformed officer. The officer approached him again and instructed him a second time to leave the area, but Councilman Garcia disregarded his order and continued walking through the intersection. The officer approached Councilman Garcia a 3rd time and asked him if he was a police officer or firefighter and Councilman Garcia stated "no". The officer then advised him again to stay out of the emergency incident area.
While the officer was speaking with Councilman Garcia he smelled a strong odor of intoxicants, commonly associated with alcoholic beverages, emitting from Councilman Garcia's mouth and person. He also noticed that Councilman Garcia's eyes were bloodshot and watery and his speech was slurred and confused. Councilman Garcia's attitude was also angry, uncooperative and insulting, a report stated. During the interaction Councilman Garcia held his cell phone up to the officers face with the front facing spotlight in his face, blinding him. Councilman Garcia stated "Do you know who I am?!" while protesting the officers instruction to leave the emergency incident area. Councilman Garcia's behavior began to draw attention to other bystanders, the police report states.
The officer then prepared to arrest Councilman Garcia for public intoxication, so the officer grabbed Councilman Garcia's phone in order to place him in hand restraints. Councilman Garcia immediately moved away from the officer and began to walk toward the sidewalk. The officer gave Councilman Garcia a professional courtesy and decided not to arrest him on scene and decided to file charges through the Lake County Prosecutors Office on a later date to avoid a scene, East Chicago Police told RNS.
The officer filed the following misdemeanor charges against Councilman Garcia with the Lake County Prosecutors office:
1. 1 count of Refusal to Leave an Emergency Area
2. 1 count of Interfering with Public Safety
3. 1 count of Public Intoxication
4. 1 count of Disorderly Conduct
On October 26, 2021 Councilman Robert Garcia filed a complaint against East Chicago Officer Schindler and demanded an investigation and discipline be taken against Officer Schindler. East Chicago Police immediately opened up an internal investigation to review the conduct of the officers. East Chicago Police stated they reached out to Councilman Garcia on three occasions for a formal interview and to provide Internal Affairs Investigators with a copy of the video and a copy of an ordinance or policy that states a council member's duties is to check on the efficiency of the fire department at a fire scene like he stated on his complaint. As of today's date Councilman Robert Garcia has been uncooperative regarding his complaint against Officer Schindler, East Chicago Police stated.
Please follow and like us: