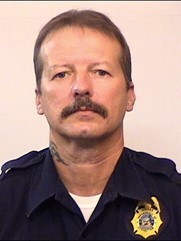 Escort & "End of Watch Final Call" For Lt Lasco
Video Link Below – Escort for Department of Corrections Lt. Eugene Lasco from the hospital to the funeral home Wednesday. The prison did an "End of Watch Last Call"over the radios as well.
"Lt. Eugene Lasco paid the ultimate sacrifice, and we are forever indebted to his service to the State of Indiana. Lt. Lasco was well-known amongst his colleagues as a true team member, someone they could count on, and he proved that again on Sunday, when he rushed in to help a fellow correctional officer. His sacrifice will not be forgotten," Indiana Department of Correction Commissioner Robert Carter said.
Lt. Lasco, 57, began his career with the Indiana State Prison on October 19, 2009. During his career, Lt. Lasco was a locksmith and was a former member of the emergency squad. He served on the Technical Response Team for Safety Hazmat as well. Lt. Lasco received multiple accolades for his service to DOC. Lt. Lasco resided in LaPorte County.
📷 – Dorothy E.
Please follow and like us: