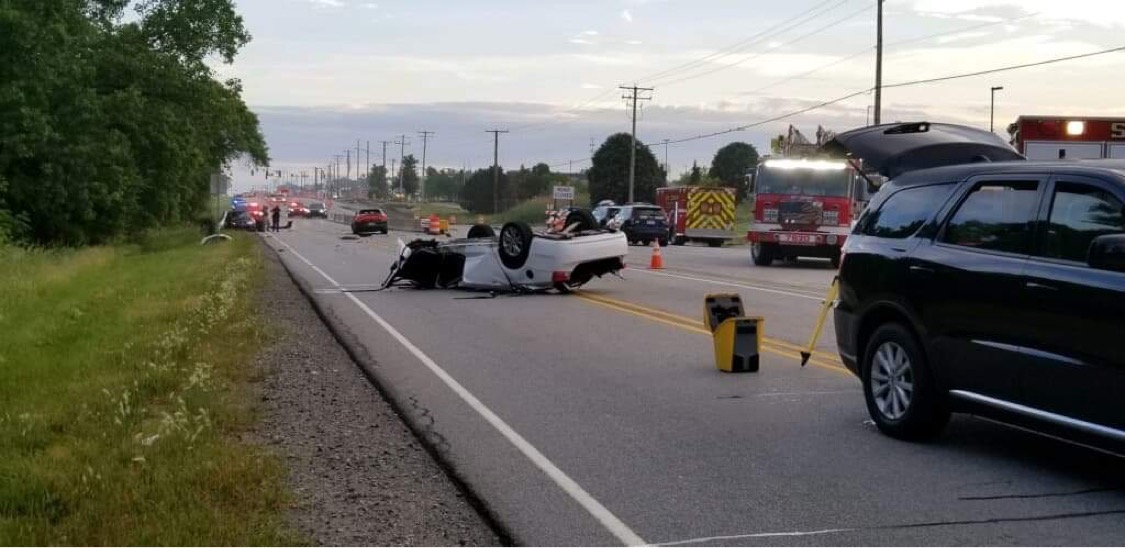 Fatal Police Pursuit Tuesday Morning
Around 3:30 AM Dyer Police attempted to stop a white Impala traveling Eastbound on 30 with no license plate, according to Dyer Police. The suspect refused to stop and lead police on a pursuit to St. John where the suspect side swiped an innocent vehicle then ramped over a Lake County Sheriff Police car rolling the Impala. The crash occurred in the 9700 block of Wicker Ave and is shut down in both directions as of 8AM.
The suspect was killed in the crash and the Lake County Officer is being treated for a broken wrist, according to The Lake County Sheriff Department. We believe at this time one other was injured in the innocent vehicle that was struck. The Lake County Traffic Reconstruction Unit is investigating the crash.
The Lake County Sheriff's Department officer is a 5-year veteran on the force.  She is 36 years old and suffered a broken wrist and hand and shoulder injuries.

"One of the worst things in the world, for me, is to get a call in the middle of the night advising me that one of our officers has been injured," said Sheriff Oscar Martinez Jr. "The photos clearly illustrate that although this was a terrible crash, it could have been much worse.  I thank God that our officer is already starting to recover, and my thoughts and prayers are with her."
The Lake County Coroner has identified the driver of the fleeing vehicle as Jason Mitchell, 35, of Steger, IL.
No further information is available.
Please follow and like us: