FBI Offers $10,000 Reward For Information On The Death Of 2 Year Old
The FBI is offering a $10,000 reward for information on the person(s) who shot and killed 2-year-old Joette "JoJo" Malone as she sat in the back seat of her mother's car in the parking lot of the Kennedy Crossing apartment complex at approximately 9:30 p.m. July 29th in Hammond, IN.
"Our hearts are heavy today, mourning the loss of Jo Jo with her family. Now more than ever, we ask the public for help. This little girl's life was stripped from her in an act of senseless violence that will forever impact those who knew her." said Hammond Police Chief John Doughty. "Please spread this information to anyone you can, and come forward if you know anything that may be valuable to this investigation so that we may bring justice to those involved and assist in bringing peace to Jo Jo's family."
Anyone with information can call the FBI at 317-595-4000, the Hammond Police Department Investigations Division at 219-852-2906, or submit tips online at tips.fbi.gov.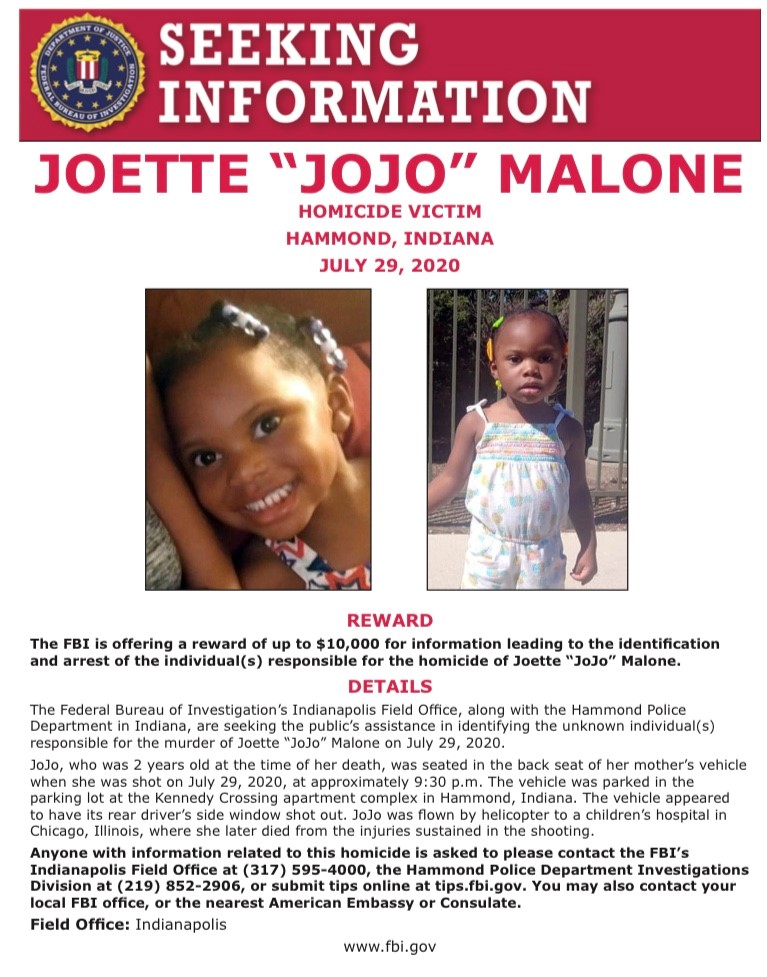 Please follow and like us: