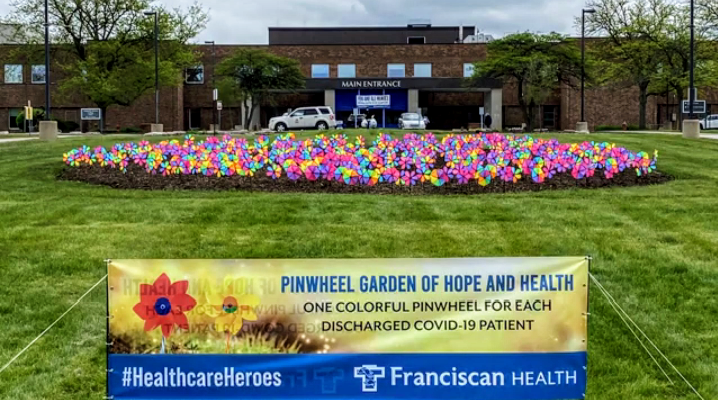 Franciscan Pin Wheel Garden For 367 Recovered COVID Patients
On Wednesday May 20th dozens of hospital employees gathered outside Franciscan Olympia Fields for a celebratory planting of large colorful pinwheels to honor the 367 Covid-19 patients that have been treated and discharged from the hospital. 
The Pinwheel Garden of Hope and Health is a great reminder of the positive outcome of the virus that is occuring in the community. Staff looks forward to adding more pinwheels to the garden.
The hospital is located in Cook County, Illinois; the highest infected county in the state. Cook County has had 63,690 positive Covid-19 cases with 2,889 deaths.
– Ashley F – RNS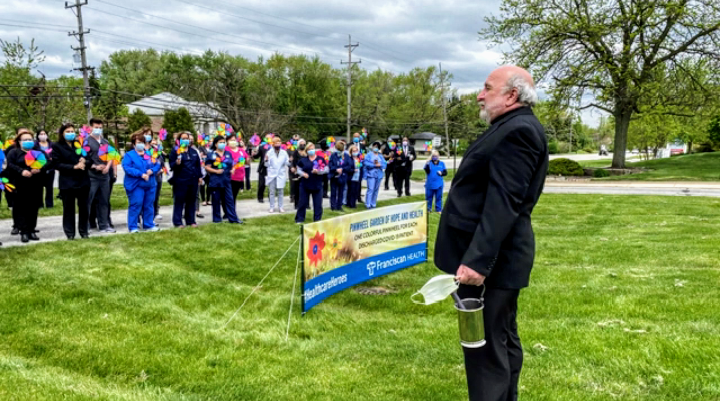 Please follow and like us: