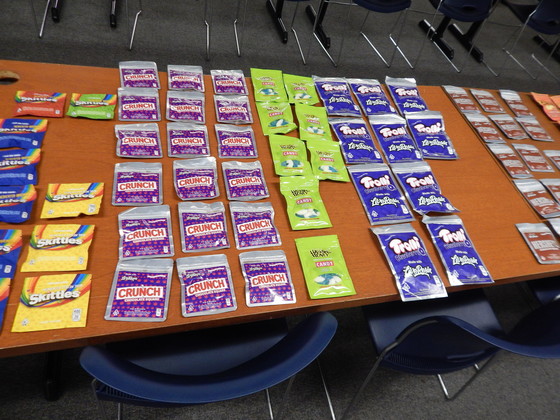 Gary Man Arrested With Hundreds of Edibles
On Friday, March 12th, at approximately 9:15 a.m., a trooper with the Indiana State Police ACP (All Crimes Policing) Team initiated a traffic stop on a silver Dodge Nitro for a moving violation on I-65 at the 215 mile-marker, according to State Police. 
During the traffic stop, observations were made that resulted in a search of the vehicle.  While searching the vehicle, troopers located 328 packages of marijuana edibles.
The driver, Kelon A. Jackson, 31, from Gary, IN, was taken into custody without incident.  He is preliminarily charged with Possession of a Controlled substance (Level 6 felony) and Driving While Suspended Prior Conviction (Class A-Misdemeanor). He was transported to the Jasper County Jail for processing.
All persons named in this release are presumed innocent until and unless proven guilty in court. All charges mentioned are merely accusations, actual charges will be determined by the Jasper County Prosecutor's Office.
Please follow and like us: