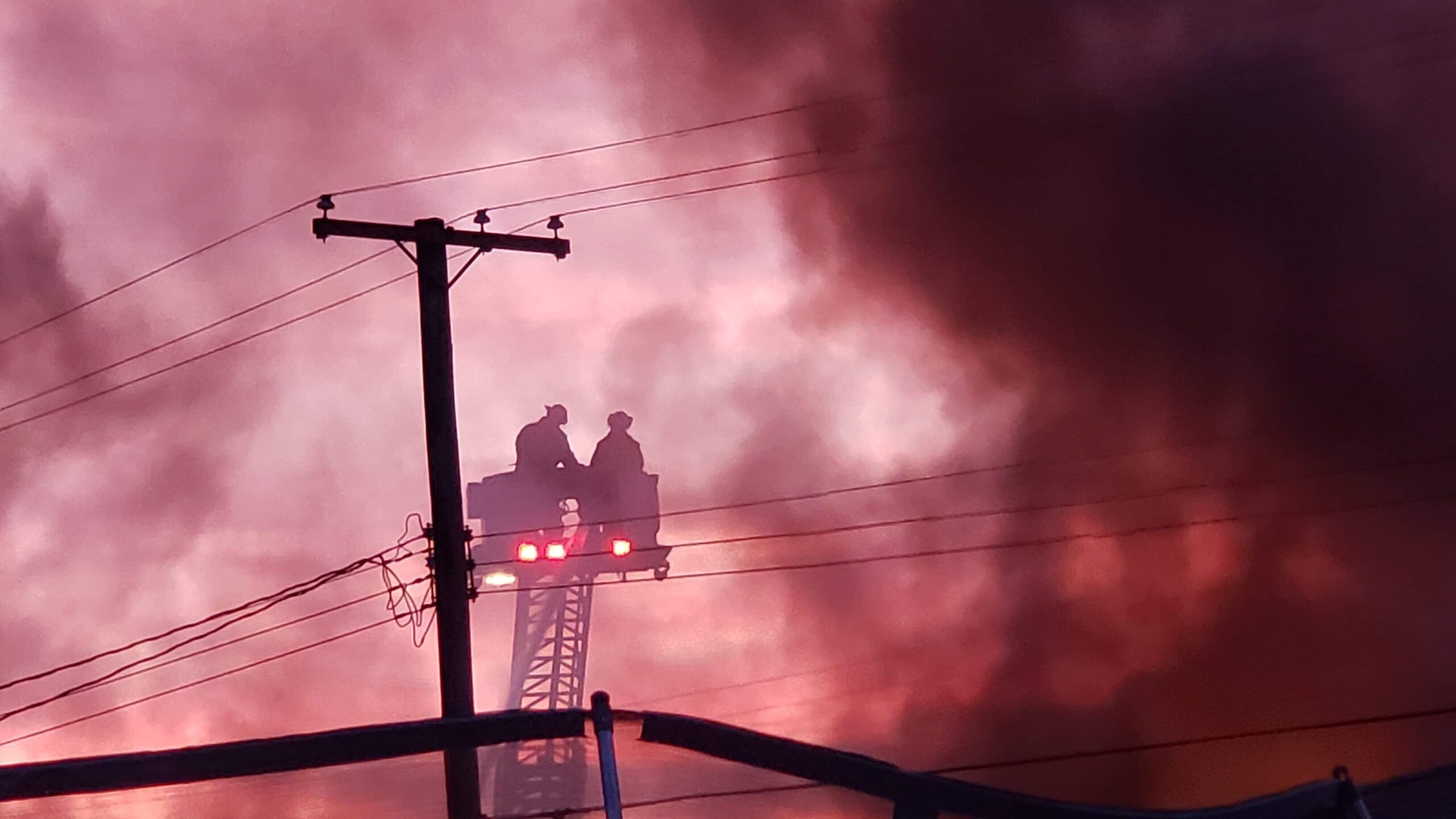 Hammond Firefighters Battle Early Morning Blaze
Shortly after 4am Tuesday morning Hammond Fire Department was dispatched to the area of 165th & Osborn Ave for a structure fire. On arrival crews found heavy flames coming from Gluth Brothers Roofing Company Property located at 6701 Osborn Ave. The fire was located in one of their warehouses and the office building was not affected. A few homes adjacent to the business had minor damage from siding melted from the intense heat.
Area residents awoke to heavy black smoke and flames that could be seen for miles. The cause of the fire is under investigation and there was no reported injuries according to Hammond Fire Chief Jeff Smith.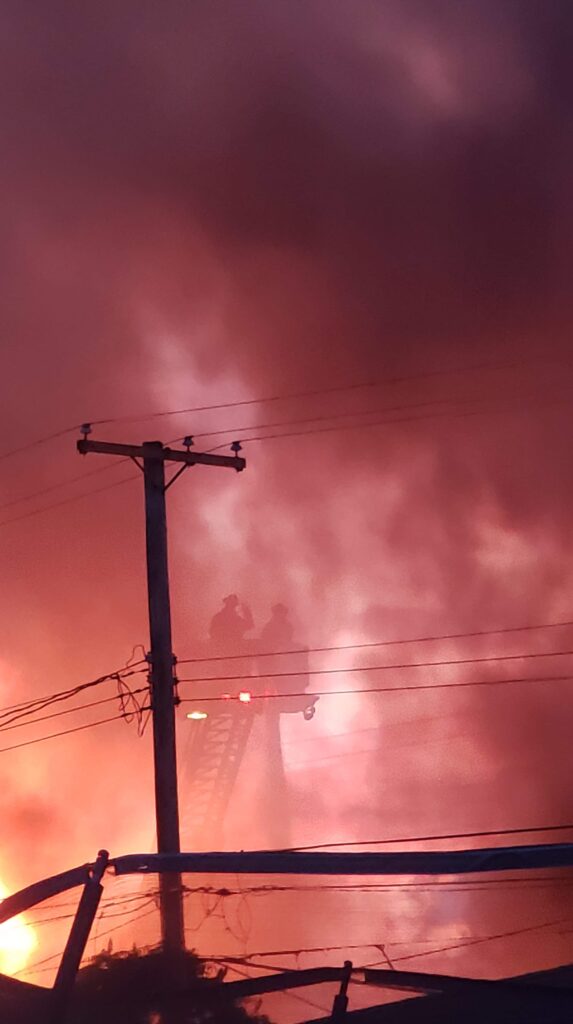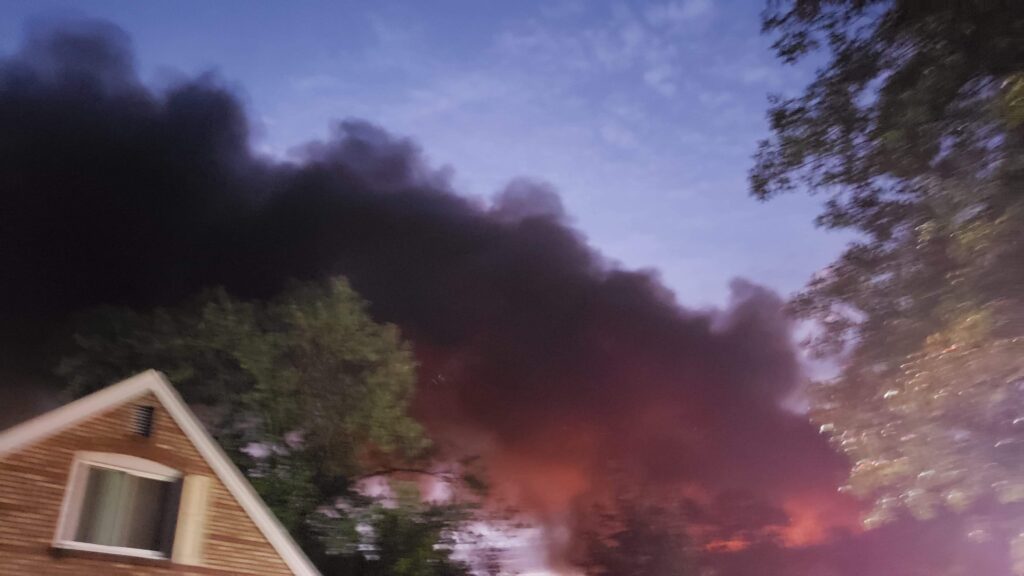 Please follow and like us: