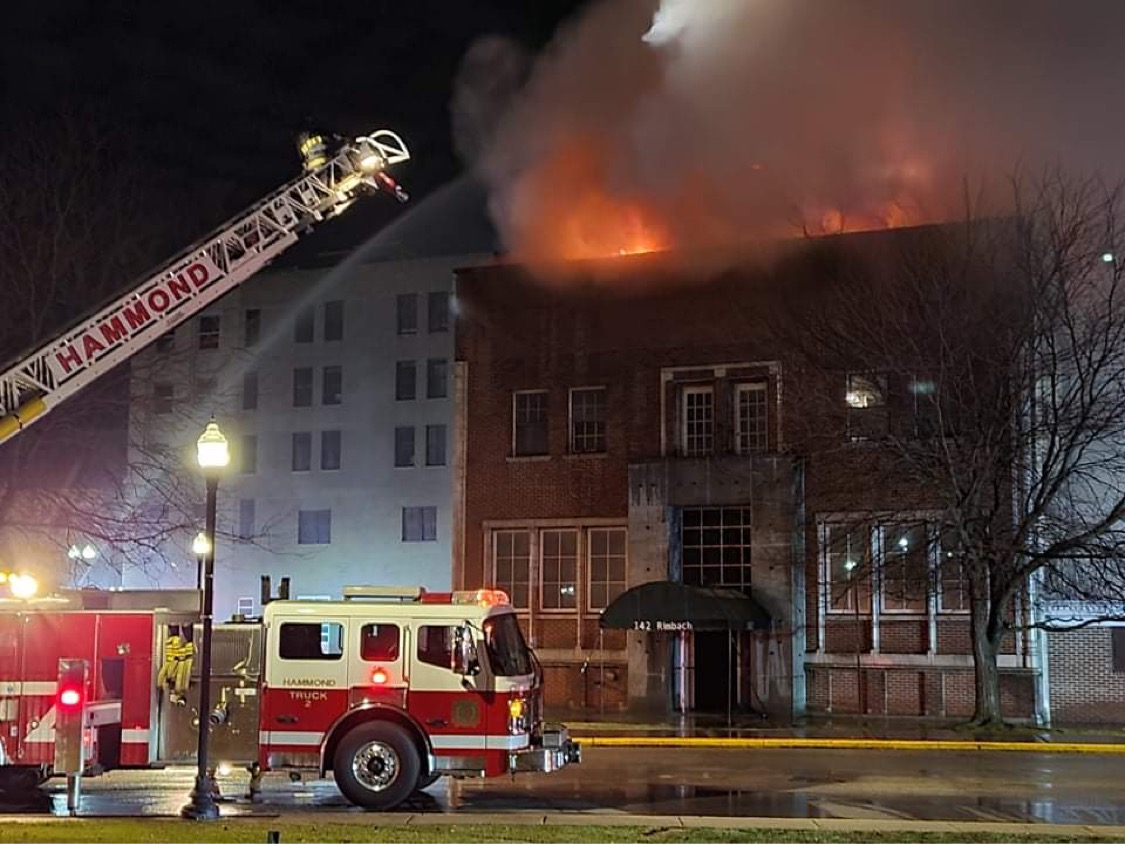 Hammond Firefighters Battle Overnight Blaze
Hammond Fire Department responded to an overnight structure fire at 142 Rimbach St in Downtown Hammond around 2:30 AM Sunday morning after a Calumet City Police Officer was investigating heavy smoke coming into the city. The building housed "Enslen Enslen & Matthews" Law Firm and was formally a restaurant in the basement called "Club Soda" in the 80's amongst other businesses.
On arrival firefighters were met with flames through the roof and heavy smoke. Hammond Firefighters took a defensive stance to tackle the fire which went on till around 10:30 AM Sunday. J & M Excavation assisted crews by knocking down the west wall of the building so water could hit the hot spots. As of 12 PM Sunday, NIPSCO is working on shutting off the main gas to the building and crews will demolish the east wall to allow water to hit the smoldering section of the building that is still smoking as of 1 PM.
No other buildings in the area were affected and the cause of the fire is still under investigation. HAST School located nearby has called for a virtual learning day Monday due to the work ongoing. There were no reported injuries. Rimbach St remains closed.
The buildings law firm is the former office of Lawyer Bill Enslen who was murdered in his Hobart home which occurred on June 24, 2021 at the 3600 W. block of 61st Avenue, Hobart, Indiana.
Please follow and like us: