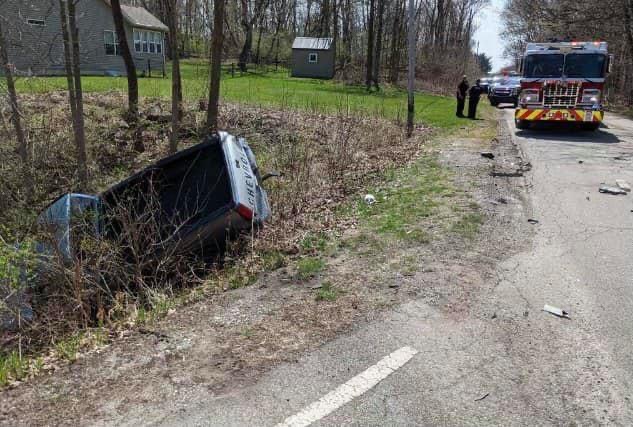 Hammond Man Ejected After Crash In Porter
Porter Police responded to a vehicle crash near the intersection of Wagner & Oakhill Road Tuesday around noon, according to Porter Police.
A pickup truck driven by David Smith, 30, of Hammond was traveling westbound on Oakhill Road and failed to stop at the stop sign on Wagner Road and collided with a southbound semi hauling waste cooking oil who had the right of way.
The driver of the pick up was ejected and sustained serious injuries. Due to those injuries he was flown out by UCAN. A landing zone was set up at National Park Headquarters on Mineral Road. The driver of the semi only had minor injuries and refused treatment on scene.
Agencies assisting on scene were Porter Fire Department, Burns Harbor Fire Department, Chesterton Fire Department, Northwest Health EMS, Chesterton Police, Indiana Dunes National Park, Burns Harbor Police, and Indiana State Police.

Please follow and like us: