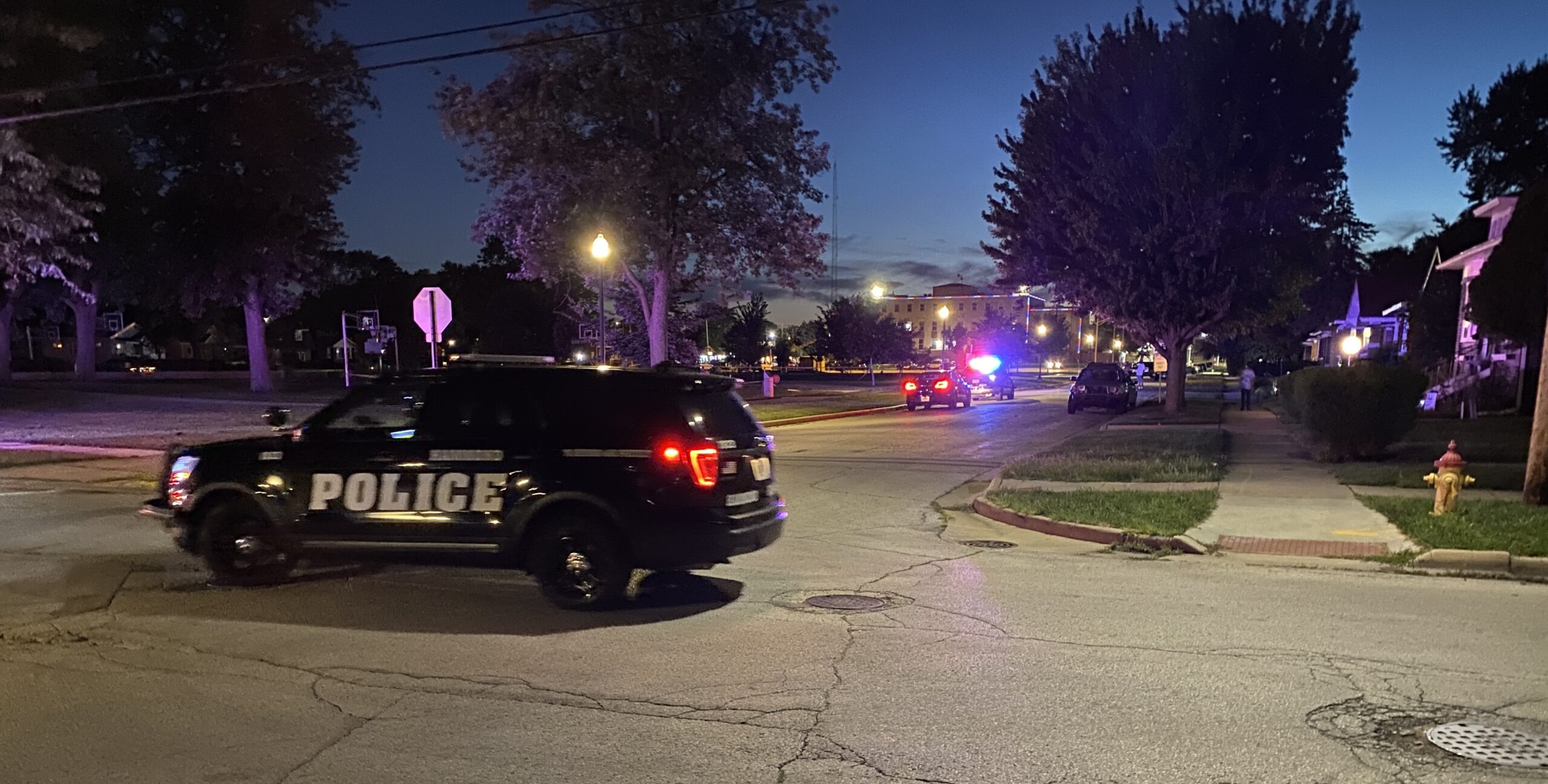 Hammond Police Investigating Shooting At Park
Hammond Police are currently working multiple crime scenes taped off at MLK Park near Lyons & Tapper where two people were shot Thursday around 8 PM.
A witness nearby told RNS, "The park was crowded with kids on this nice evening when around 20 shots were heard." "The shooter was just shooting everywhere."
A crime scene was setup on the east side of Tapper in the park and the west side of Tapper in the park. It's unclear if multiple people were shooting or just one shooter that was on the move while firing. The gun shot victims self transported to various hospitals.
If anyone has any information on this crime they are asked to contact Det. Sgt. Rich Ray at (219) 852-2970 or Det. Lt. Mark Tharp at (219) 852-2988. 
Please follow and like us: