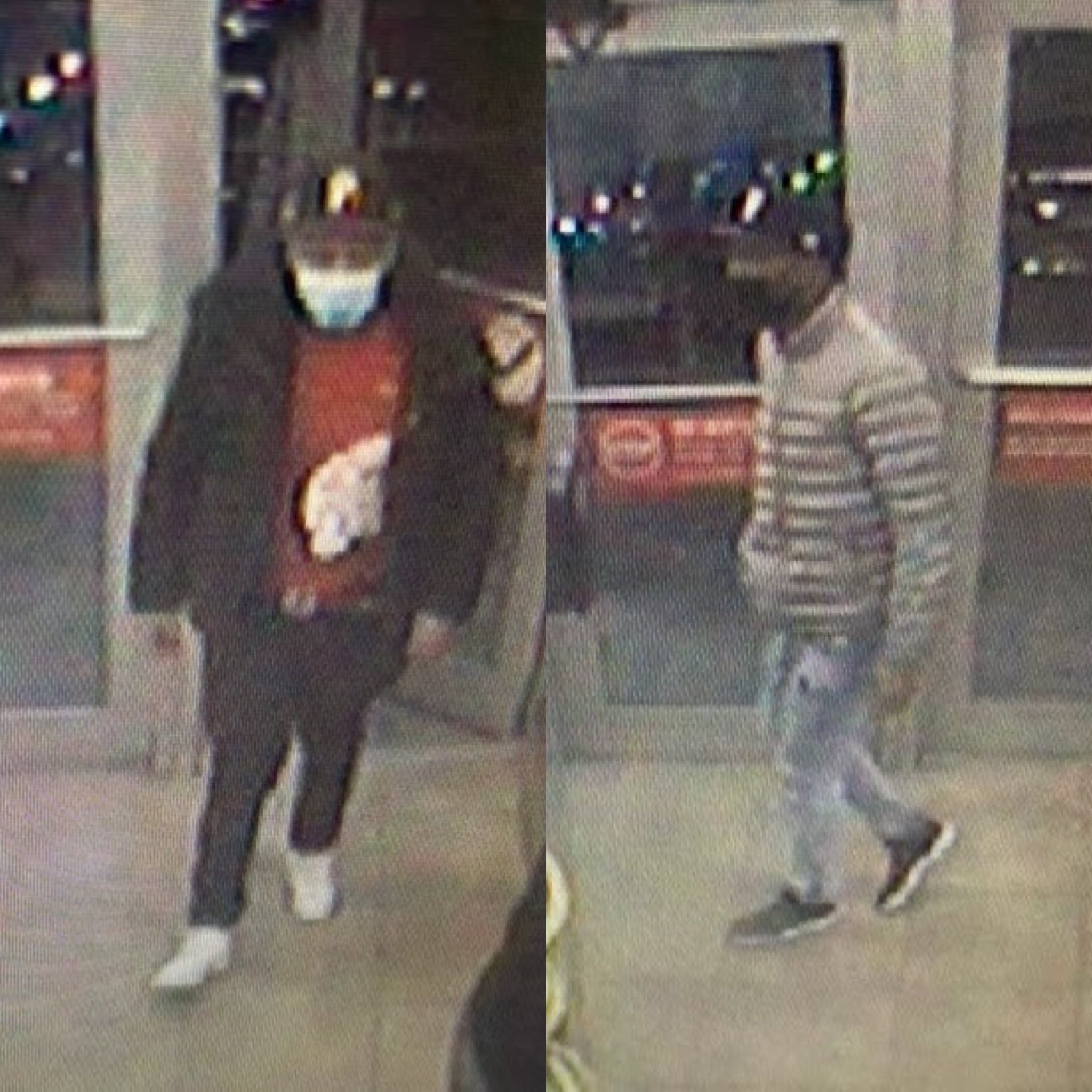 Highland Pilot Station Robbed Overnight
On Thursday January 13, 2022, at approximately 3:18 AM, the Highland Police Department was dispatched to the Pilot Travel Center (8150 Indianapolis Blvd.) for a report of an armed robbery, according to Commander John Banasiak.
On arrival, Highland Officers were advised by the clerks working that two male suspects came into the store, displayed a handgun, and removed an undisclosed amount of cash from the register. The suspects also took cartons of cigarettes, Banasiak added. The two suspects then fled the area in a black passenger car, possibly a Nissan, which had false plates.
Neither of the two clerks were injured. If anyone can identify these suspects in the photographs, you are asked to contact Highland Police Department Detective Sergeant Jason Hildenbrand at 219-972-5071 or by email at jhildenbrand@highland.in.gov
Please follow and like us: