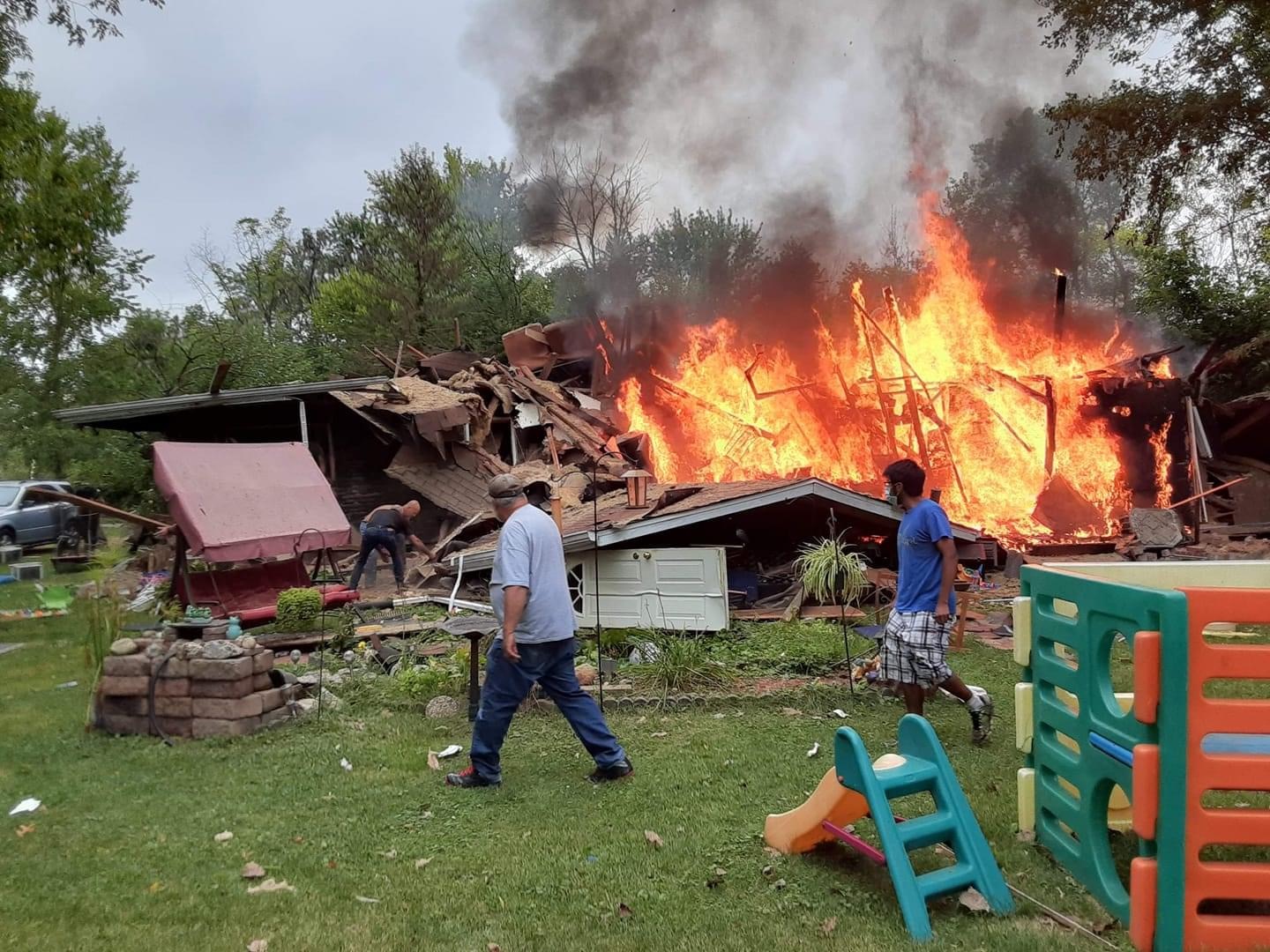 House Explosion In Porter Injured Multiple People
Around 4:30PM Thursday a home exploded on the 400 block of 1st Street in Porter, according to witnesses. Multiple Fire Departments arrived on scene and found a residential structure collapsed with heavy flames.
Multiple medivac helicopters were called to the scene for transports to area trauma centers but only one was used for a 3 year old victim, according to Jay Craig Porter Fire Chief. Another 6 people were transported by ambulance, Craig said. Two people were trapped inside and had to be rescued. The cause of the explosion is still under investigation but NIPSCO is on scene as of 6pm attempting to shut the gas off, Craig told RNS. A tanker plan for water was also initiated by The Porter Fire Department. We will continue to provide updates as we receive info.
https://www.facebook.com/198603470904361/posts/790307111733991/?vh=e&extid=b6M8IMflXyyJOyCE&d=n
Please follow and like us: