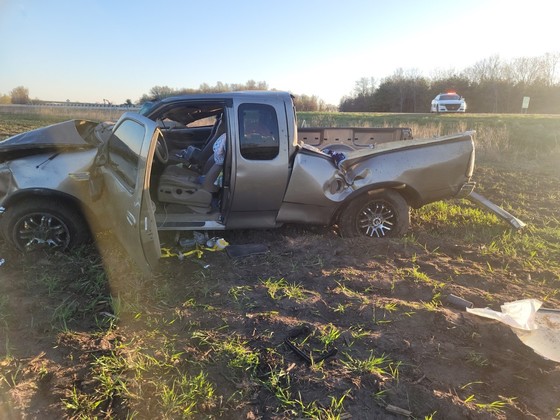 I-65 Crash Ends With Driver Flown Out
Tuesday morning at approximately 6:15 a.m., Trooper Dennis Griffin was dispatched to a rollover crash on I-65 southbound lanes at the 220 mile-marker, according to Sgt. Glen Fifield of The Indiana State Police. 
Preliminary investigation by Trooper Griffin shows that a gold 2002 Ford pickup side-swiped a 2016 Freightliner semi-truck/trailer.  After the initial impact, the pickup crossed the southbound lanes and drove off the roadway and into the west ditch where it overturned several times.  The vehicle came to a rest on its wheels in a field. 
The driver, identified as Dustin P. Schilling, 28, from Indianapolis, IN, was extricated from the vehicle, and flown to South Bend Memorial Hospital by Lutheran Air.  The driver of the Freightliner was not injured.  Several good Samaritans who saw the crash take place stopped to assist the injured driver.  The vehicle was towed by Village Motors.
Assisting at the scene was the Rensselaer Fire Dept., Phoenix Medics and Village Motors Towing.
Please follow and like us: