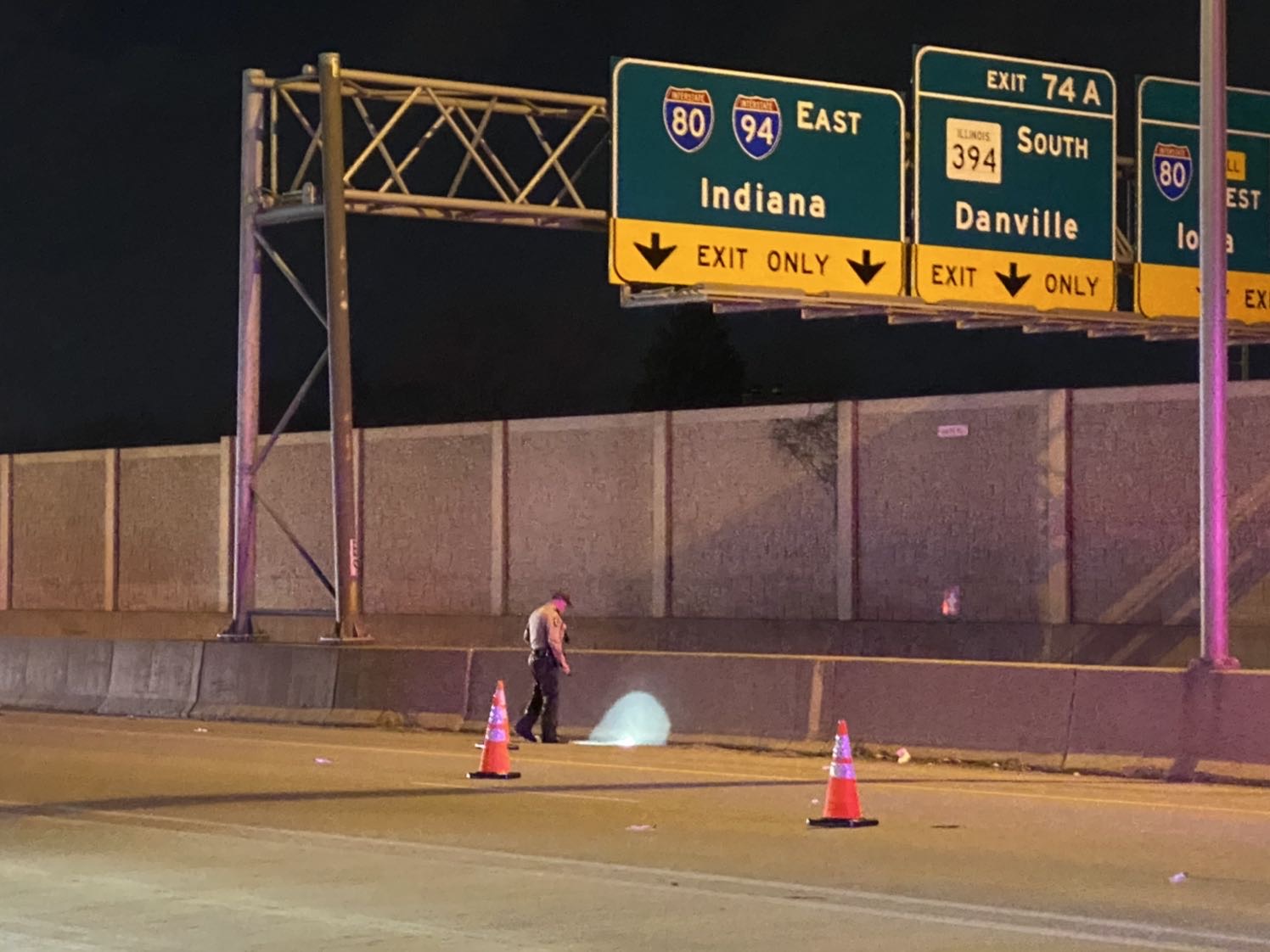 Illinois State Police Increasing Patrols On Expressways
Beginning Oct. 1, 2021, the Illinois State Police (ISP) Division of Patrol (DOP) for the District Chicago area will increase preventive patrol presence by 157% during peak criminal activity times on the Chicago area expressways during District Chicago's Safe Drive Detail. This increased presence will begin in the evening and continue through the overnight hour shifts.
As of Sept. 30, 2021, District Chicago has a total of 185 reported expressway shootings in 2021, compared to 83 at this time last year. There were 128 reported shootings total in 2020.
Breakdown of shootings – Expressway Shootings ISP has responded to on Cook County Expressways:
2021 (through Sep) – 185
2020 – 128
2019 – 52
2018 – 43
85/185 incidents this year have involved injuries – injuring a total of 102 people.
16/185 incidents this year have involved fatalities – killing 17 people total.
"For more than 30 years, patrol of Chicago area expressways has been a unique duty of this agency and in that time, we have not previously confronted the concentrated levels of gun violence we have faced in 2020 and 2021," said ISP Director Brendan F. Kelly. "We are a statewide agency with statewide missions and responsibilities, but we must dedicate the greatest resources to the greatest need, and right now the greatest need is here, on Chicago's expressways."
As part of the Safe Drive Detail, the ISP will reallocate officers from around the state specifically to District Chicago to prevent roadway violence and provide ISP Patrol District Chicago maximum staffing in high violence shifts throughout each month.
In addition to the above-mentioned efforts, there are also additional enforcement and visibility details taking place throughout the Chicagoland area expressways aimed at reducing the violence on the expressways. ISP's number one priority is and will always be to keep the public safe. ISP officers will continue to proactively patrol Chicagoland expressways with the goal of ensuring public safety and preventing violence.
The ISP is continuing its work to install License Plate Readers (LPRs) on Chicago expressways. There are currently more than 100 LPRs on Chicago area expressways from the ISP and our partner agencies with LPR installations expected to increase in the coming weeks. The LPRs will be an additional tool to assist efforts of ISP patrol, investigations, special operations and our law enforcement partners to keep Chicago area expressways safe for motorists.
The ISP Division of Criminal Investigations (DCI) work tirelessly to pursue all possible leads for every reported expressway shooting, and put forth tremendous effort towards identifying, locating and interviewing cooperative witnesses and victims, as part of their thorough investigation. Investigating expressway shootings presents unique challenges. DCI Zone 1, which includes the Chicago area, will also be allocated additional special agents for investigations.
Investigators deal with in-transit forensic evidence and a commuting population making it difficult to develop witnesses unless witnesses contact law enforcement after the shootings occur. The ISP continues to urge the public to please contact the ISP (847) 294-4400, if they witness a shooting or have any information, which would assist in this or any investigation. The ISP also encourages the motoring public to try to safely obtain a license plate of vehicles involved in criminal conduct, when possible, and to report any information to the ISP.
Please follow and like us: