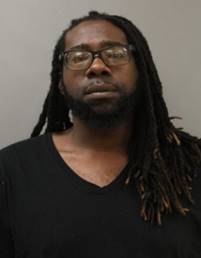 Illinois State Police Make Arrest On 94/130th Shooting
Illinois State Police (ISP) Division of Criminal Investigations (DCI) Agents arrested Christopher L. Smothers, a 32-year old male of Chicago, IL for Attempted Murder.
On June 28, 2020, at approximately 3:17 p.m., the ISP District Chicago Telecommunications Center received a call from a victim who stated their vehicle was shot multiple times while traveling on Interstate 94 southbound at 130th Street. The victim provided the offending vehicle's information and the information was dispatched over the Illinois State Police Emergency Radio Network (ISPERN) for inter-agency coordination.
At approximately 3:47 p.m., the Chicago Police Department (CPD) notified the ISP of a property damage crash that occurred in Chicago involving the victim vehicle and offending vehicle of the previously mentioned expressway shooting. Smothers was taken into custody by the CPD without incident. A weapon was recovered from the offending vehicle and Smothers was turned over to the ISP for processing.
On June 29, 2020, the Cook County State's Attorney's office approved one charge of Attempted Murder (Class X Felony) against Smothers. Smothers' bond was set at $100,000, 10% to apply. This investigation is ongoing
Please follow and like us: