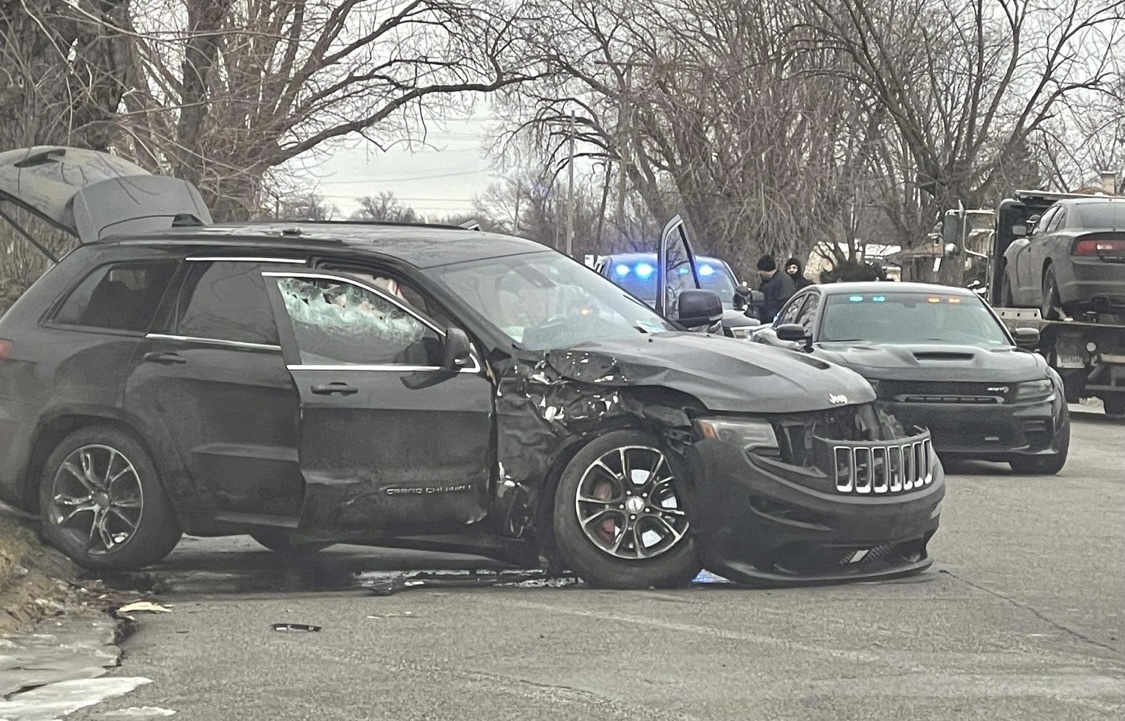 Jeep SRT Hits County Squad Head On During Pursuit
A police pursuit ended with suspects crashing into a Lake County Sheriff Charger head on in Gary Thursday afternoon.
Lake County Sheriff Deputies attempted to stop a Jeep SRT speeding on Route 20 around 1:25 PM Thursday. The driver of the Jeep refused to stop for police and lead them on a chase through Gary. During the pursuit the driver struck a County Charger head on at low speeds near 15th & Wallace. The officer was able to recover and pit the Jeep which then hit a tree. The officer was not injured and two suspects were taken into custody.
The Jeep was found to have fictitious plates on it and was later found to be stolen out of Chicago in October. Police found two guns in the Jeep, one of which was reported stolen, Lake County Sheriff Oscar Martinez stated. Police also found suspected ecstasy and marijuana in the vehicle.
Police arrested a 22 year old Portage man and a 23 old Merrillville man with charges pending through the Lake County Prosecutors Office.
"I am so pleased that Lake County police officers were able to use their training, knowledge and expertise to stop this vehicle without anyone getting hurt," Lake County Sheriff Oscar Martinez Jr said. "When it comes to vehicle thefts and carjackings, I take these types of crimes very seriously. I have put more targeted patrols on the streets to help bring car thieves to justice. Those efforts are truly helping to make our communities safer."
Please follow and like us: