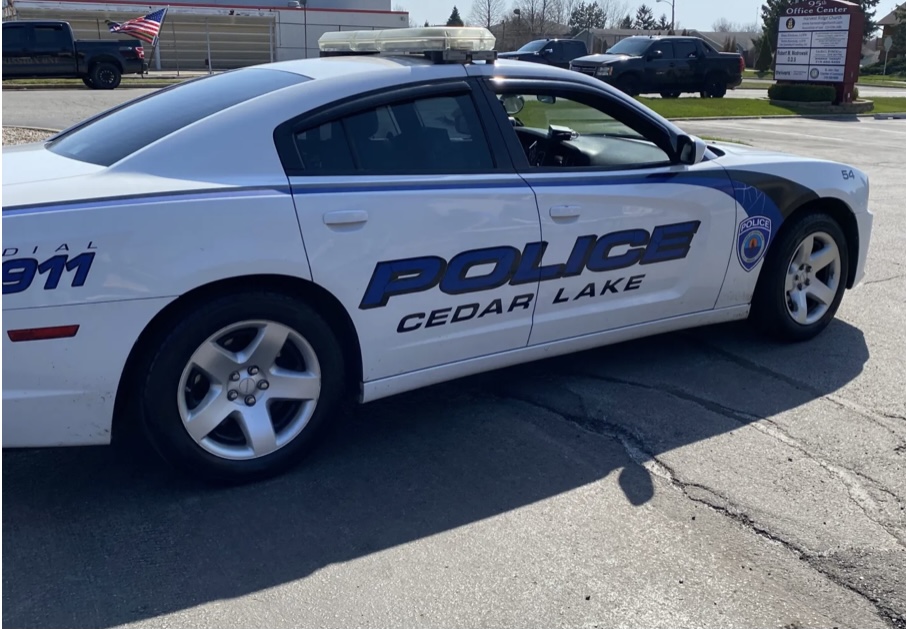 Juvenile Fled From Cedar Lake Police On Motorcycle Monday
On Monday, July 25th, 2022 at 4:33 PM, Cedar Lake Officer Alexis Dills observed a 2002 White Suzuki motorcycle at W. 142nd Ave and Lauerman St. The operator, a 16-year-old male from Cedar Lake, saw the Officer and took off at a high rate of speed, according to Cedar Lake Police. Officer Dills observed the motorcycle did not have a registration plate.
Officer Dills activated her emergency lights and siren and pursued the operator who continued to flee at a high rate of speed northbound on Lauerman St passing vehicles. Ultimately the operator got turned around and while traveling southbound on Lauerman St. at a high rate of speed lost control of the motorcycle and drove off the side of the roadway at W. 147th Ave and Lauerman St. where he was taken into custody, police said.

The Cedar Lake Fire Department was called to check and treat the operator who had no injuries and was not transported to the hospital, upon getting a refusal from his mother over the phone. The operator was wearing a helmet, police said.
The operator was transported to the Cedar Lake Police Department where he was processed. The juvenile's mother had already been in contact with police at the scene and came to the station where her son was released to her.
Charges for resisting law enforcement and reckless driving are being filed with the Lake County Juvenile Court. The juvenile was issued nine citations, police added. The motorcycle was towed and impounded from the scene.

The Cedar Lake Police Department commended Officer Dills for her observations and her professionalism in the course of her duties.
Please follow and like us: