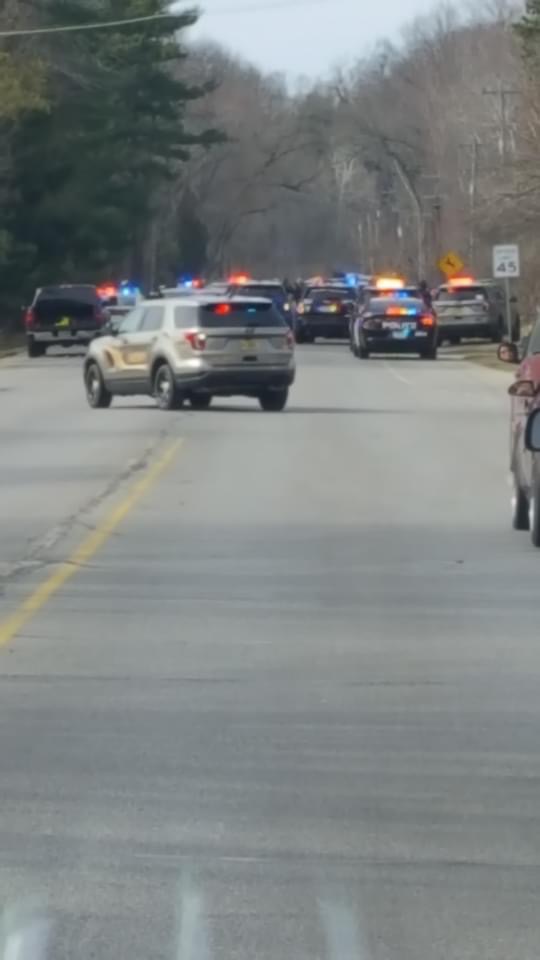 Juvenile Flees In Wild Police Chase After Striking Squad Car
On March 14th, 2021 at approximately 2:49 P.M. is when Officer DeShone Harris of The Michigan City Police Department was traveling westbound on Broadway Street and approaching North Carroll Avenue while on duty in his fully marked patrol vehicle. A passenger van exited an adjacent alleyway to Broadway Street and failed to yield when entering the roadway where Officer Harris' vehicle was located. The right front bumper of the van subsequently struck the right rear bumper of Officer Harris' patrol vehicle.
The motorist who struck Officer Harris' patrol vehicle failed to stop and exchange information for a crash report. The motorist instead accelerated north on North Carroll Avenue.
Officer Harris activated his emergency lights and siren in an attempt to stop the fleeing motorist. A high-speed vehicle pursuit ensued that proceeded to the east side of Michigan City, into the city limits of LaPorte and back towards Michigan City. Officers observed the fleeing motorist discard several items from his vehicle during this pursuit.

Officers from the Michigan City Police Department, LaPorte County Sheriff's Department and LaPorte Police Department participated in the pursuit. The fleeing motorist nearly struck a LaPorte City Police Officer and his fully marked patrol vehicle when one of many unsuccessful attempts were made to deploy a set of tire deflation devices called Stop Sticks.
Officers again deployed another tire deflation device at the intersection of Johnson Road and County Road West 300 North. The fleeing motorist swerved to avoid the tire deflation device which caused the vehicle to flip on its side. The vehicle slid across the roadway and struck a vehicle already pulled over to the side of the road.

The driver was safely taken into custody and identified as a 17-year-old Michigan City resident. Officers found parts of a firearm, ammunition and evidence of narcotic usage while inventorying the vehicle before it was impounded. Officers learned after the vehicle pursuit that more parts of a firearm were found along the route traveled by the juvenile. Officers were able to match the recovered parts found along the pursuit route with parts found inside the vehicle.
The juvenile was charged with Criminal Recklessness (Level 6 Felony), Resisting Law Enforcement (Level 6 Felony), Dangerous Possession of a Firearm (A-Misdemeanor), Possession of Marijuana (B-Misdemeanor), Leaving the Scene of a Property Damage Crash (B-Misdemeanor) along with multiple citations being issued. The juvenile was medically cleared before being transported to the LaPorte County Juvenile Services Center in LaPorte. No one was injured from this vehicle pursuit and crash.
Other agencies who assisted with this incident include the LaPorte County Sheriff's Department, Trail Creek Police Department, Long Beach Police Department, LaPorte Police Department, Center Township Volunteer Fire Department, Springfield Township Volunteer Fire Department and LaPorte County EMS.
Please follow and like us: