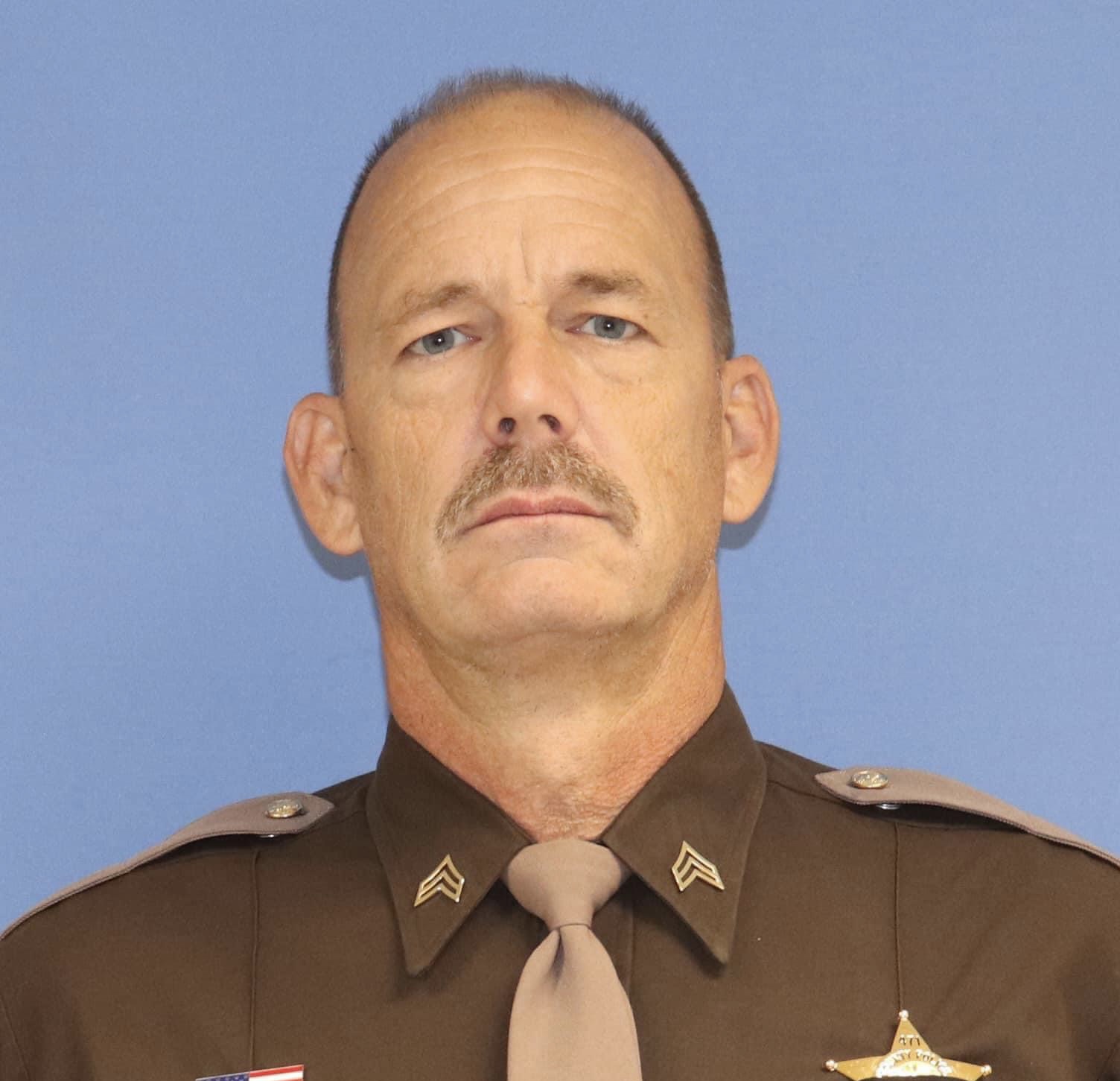 Lake County Sheriff Lieutenant Passes After Battle With Cancer
The Region and The Lake County Sheriff's Department are mourning the loss of one of their own Thursday. Lieutenant Bryan Kersey, 56, passed after a long battle with cancer. Kersey served in the Army, The Schererville Police Department, and The Lake County Sheriff's Department for 18 years.
A police procession from Wheatfield with dozens of Law Enforcement Officers from multiple agencies and The Lake County Helicopter escorted the family to the funeral home in Crown Point.
"As a career police officer, he dedicated his entire life to protect and serve others as a member of the United States Army," Lake County Sheriff Oscar Martinez Jr said. "Kersey will be remembered as a gentle giant; available to help his colleagues or a "brother biker' at any time without hesitation."
"Lt. Kersey was an outstanding police officer who represented the Lake County Sheriff's Police Department with pride and distinction, Martinez said. "He was a skilled traffic reconstructionist, and also earned nearly a dozen commendations for his exemplary performance with various cases from auto theft to the apprehension of fleeing suspects."
Kersey was an active member of the FOP Lodge 125. "Bryan and his family were always working our fundraisers and participating in our charitable causes," the FOP said Thursday. "A Christmas never went by without the Kersey family shopping, making, and delivering Christmas dinners for the needy."
Lt. Kersey was a loving husband of 33 years and father of two, from Wheatfield, Indiana. Funeral arrangements have not been released.
Please follow and like us: