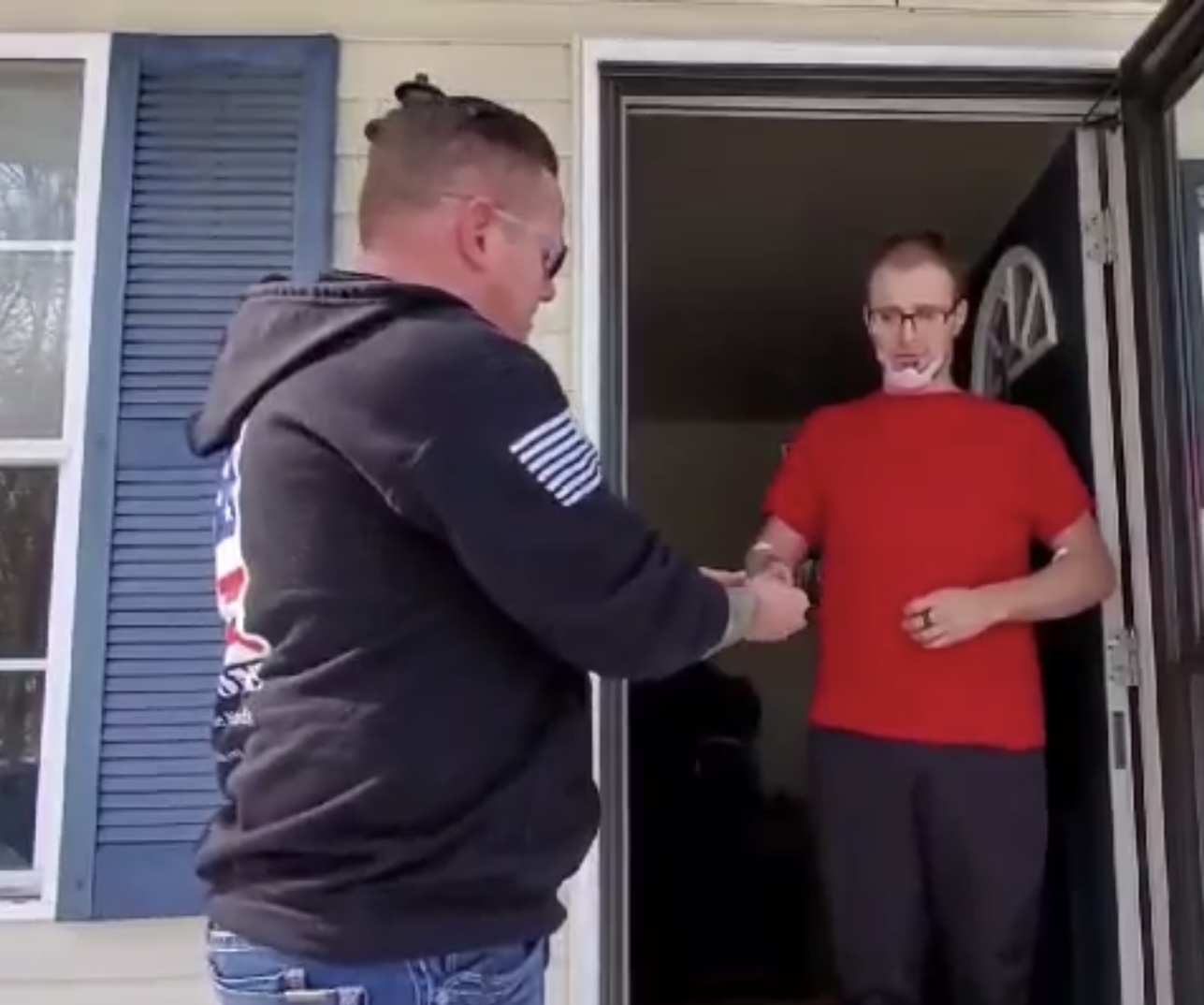 Lake Station Welcomes Home Officer Injured At State Prison
Indiana Department of Correction Sgt. Padrick Schmitt was released from Memorial Hospital in South Bend this morning in good spirits and on his way to full recovery.

Lake Station Police, South Haven Fire Department and Mission One escorted Sgt. Schmitt to his home around 11:30 AM. Johnny Boersma of Mission One presented Padrick with a Challenge Coin at his home. "On behalf of Mission One, Region News Source, and the entire community we thank you for you heroic duties and sacrifice. The entire community supports you," Johnny Boersma told Sgt. Schmitt. "Thank you so much, It means the world to me," Schmitt whole heartedly said with tears on his face.

The incident occurred at approximately 2:30 p.m. on Sunday, February 21, 2021, at the Michigan City State Prison when Sergeant Padrick Schmitt was attacked and stabbed multiple times by an offender. Lt. Eugene Lasco went to assist Sgt. Schmitt, and the offender stabbed Lt. Lasco. Both correctional staff were transported to Franciscan Hospital. Lt. Lasco succumbed to his injuries and died at Franciscan Hospital.

Lt. Eugene Lasco paid the ultimate sacrifice, and we are forever indebted to his service to the State of Indiana. Lt. Lasco was well-known amongst his colleagues as a true team member, someone they could count on, and he proved that again on Sunday, when he rushed in to help a fellow correctional officer.
Sgt. Padrick Schmitt was transferred from Franciscan Michigan City to Memorial Hospital in South Bend and released Wednesday morning.

Sgt. Schmitt, 22, of Lake Station began his career at the Indiana State Prison on December 5, 2016. Sgt. Schmitt was recently promoted to Correctional Sergeant on February 7, 2021.
Please follow and like us: