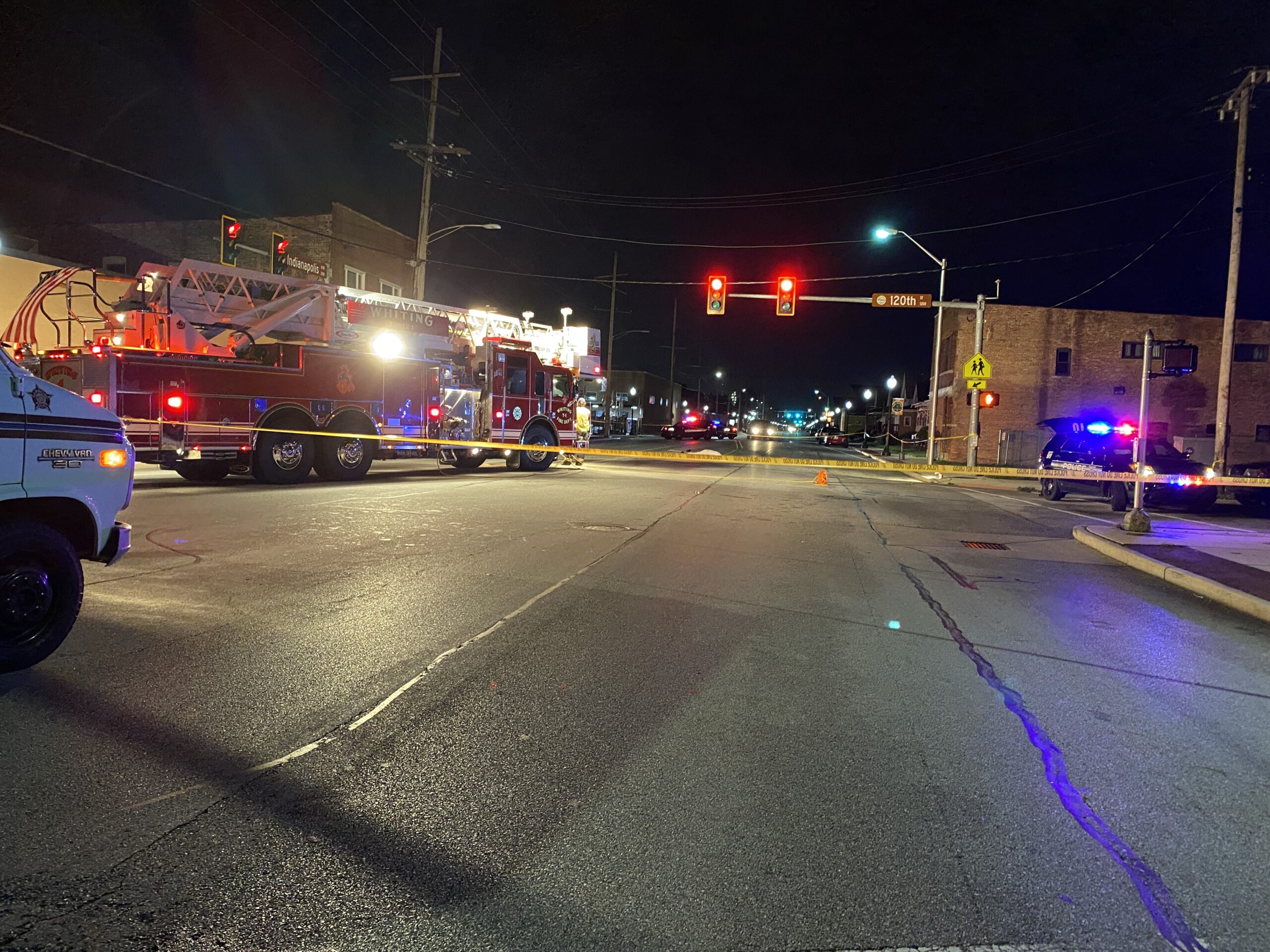 Male Struck & Killed In Whiting Sunday Morning
A male pedestrian was struck and killed by a hit & run vehicle around 2AM Sunday morning near the intersection of Indianapolis Blvd & 120th in Whiting. The male who is not yet been identified by The Lake County Coroner passed at the scene.
Indianapolis Blvd was shut down in both directions till around 6AM for accident reconstruction teams to investigate from the Indiana State Police. Whiting Police Chief Don Greer told RNS, the suspect vehicle is a dark colored 2 door sedan with significant windshield damage. It was last seen traveling south at on Indianapolis Blvd at 129th St, Greer said.
If anyone has information please call Greer at 219-659-2186. 
Video of the scene linked below https://www.facebook.com/198603470904361/posts/792369128194456/?vh=e&extid=FhvrCl4SVWSlRqdn&d=n
Please follow and like us: