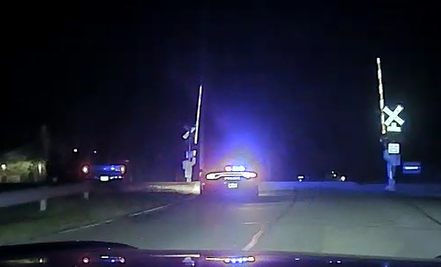 Man Charged With OWI After Getting Stuck On Tracks
A man was arrested Sunday for OWI after getting his pickup truck stuck on railroad tracks at Waverly Road & Lincoln St, the Porter Police Department said Monday.
According to Porter Police, at 12:34 AM officers responded to a report of a pickup truck stuck on the tracks. On their arrival, the officer observed a pickup stuck and "The driver of the truck was attempting to free the truck from the tracks by stepping on the gas," according to a police report.
The driver of the pick up, a 47-year-old Michigan City man now identified as Mario Gubic, showed signs of intoxication, failed field sobriety tests, and registered a blood alcohol content of .238, the Porter Police reports stated.
While the man was transported to the jail he got sick in the squad car from his intoxication. An inmate at the jail cleaned the patrol car on arrival. He was later lodged at The Porter County Jail.
Please follow and like us: