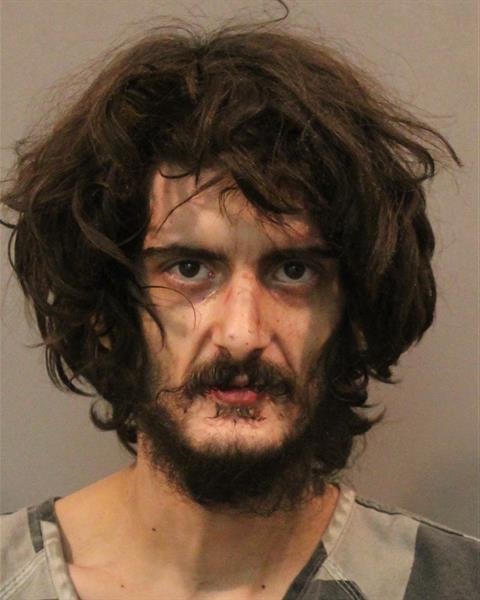 Man Tortured In Schererville Home, Suspect Faces Attempted Murder
On February 24 at 9:21PM, Schererville Police were dispatched to a residence in the 2100 block of Schilling Drive for a disturbance, according to Deputy Chief Jeff Cook.
The homeowner reported during a 911 call that his adult son bludgeoned his friend inside the residence and there was blood all over. The son, identified as Jason Kalbac age 27, of Schererville had fled from the residence in his vehicle. Responding officers stopped Kalbac in his vehicle while driving a short distance from the residence where he was detained.
Officers and detectives then responded to the residence and met with the victim, a 26-year-old male from Schererville who was immediately observed to have two black eyes, and was bleeding profusely from his left arm. The victim stated he was living with Kalbac for approximately five months, and had been told by Kalbac that he was not allowed to leave the home. The victim further reported Kalbac had blamed him for all the problems in his life and became physically abuse to him over the last forty-eight hours. The victim then showed officers several other places on his body that he was bleeding from and believed both his hands were broken. Investigators determined that over the last forty-eight hours, Kalbac handcuffed the victim and locked him in a bedroom where he tortured him using several different deadly weapons. The victim stated Kalbac struck him several times with a hatchet on his head and all over his body. The victim further stated Kalbac also used a Taser, a police style expandable baton and brass knuckles to beat and torture him. The victim stated he was able to get out of the bedroom at which point Kalbac's father saw him and called 911.
The victim was transported to a local hospital by the Schererville fire Department for treatment and was later airlifted to the University of Chicago Hospital with life threatening injuries. The victim is currently in stable condition.
Investigators recovered all of the weapons from the scene as well as several pieces of bloody clothing.
Kalbac was transported to the Lake County Jail, where he remains in custody on the following charges through Lake County Superior Court:
Attempted Murder (Level 1 Felony)
Aggravated Battery (Level 3 Felony)
Criminal Confinement (Level 3 Felony)
Battery By Means Of A Deadly Weapon (Level 5 Felony) *Four (4) Counts
Battery Resulting In Serious Bodily Injury (Level 5 Felony)
On 10/23/2018 the Schererville Police Department's Crime Reduction & Enforcement Unit assisted by the Munster Police Department TAC Unit and the Northwest Regional SWAT team executed a search warrant at a residence in the 2100 block of Schilling Drive after a lengthy narcotics investigation involving this same man.
Kalbac was charged with 25 felony & misdemeanor counts including:
Dealing In A Synthetic Drug Or Look A Like Substance Level 6 Felony
Maintaining A Common Nuisance – Controlled Substance Level 6 Felony
Unlawful Possession Or Use Of A Legend Drug
Level 6 Felony
Possession Of A Hypodermic Syringe
Level 6 Felony
Dealing Marijuana Class A Misdemeanor
Possession Of Paraphernalia Class C Misdemeanor
Possession Of A Synthetic Drug Or Look A Like Substance Class A Misdemeanor
Anyone who may have additional information about this incident can call Detective Dave Nangle at 219-322-5000 or to remain anonymous can call the Crime Tip Hotline at 219-865-4646.
Please follow and like us: