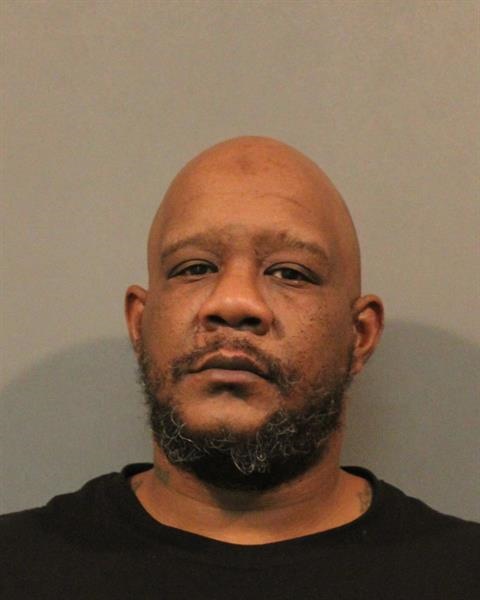 Metro Homicide Makes Arrest In Murder Of Norman Bailey

On Wednesday, January 19, 2022, The Gary/Lake County Metro Homicide secured formal charges on Dariel E. Dodd in the murder of Norman Bailey, Gary Police Commander Jack Hamady stated.
The homicide which occurred on January 14, 2022 at approximately 3 AM at the Blue Room in the 200 block of East 16th Ave. Norman Bailey was fatally wounded by gun fire along with and a second victim who suffered from a gunshot wound and survived. Mr. Bailey owned several businesses in Gary, and he served on the Gary Community School Corp. Advisory Board.
On January 15, 2022, around 9:45 p.m., Indiana State Police Radio Region 1 Dispatch received a 9-1-1 call of a vehicle leaving the scene of a property damage crash on Interstate 65 near the 143 mile-marker in Tippecanoe County. Trooper Wiley located the vehicle, which was driven by Dariel Dodd, 42, from Indianapolis, IN, near the 165 mile-marker and stopped it for numerous traffic violations. While Trooper Wiley was speaking with Dodd, he noticed signs of intoxication and suspected that criminal activity might be afoot. During the investigation, Dodd attempted to throw a handgun into the ditch. Trooper Wiley quickly noticed this and took Dodd into custody. 
Further investigation led Trooper Wiley to believe Dodd was under the influence of a controlled substance. Dodd refused to take a certified test, so a warrant was granted to Trooper Wiley by a Tippecanoe County Judge. Dodd was taken for a blood draw, and those results are pending. Dodd was then transported to Tippecanoe County Jail. He is awaiting extradition back to Lake County to face Murder charges.
"Nothing we can say or do will erase the pain of losing Norman, but I hope this information will give his family and our community some immediate relief," Gary Mayor Jerome Prince said. "The Metro Homicide squad, especially under the work of our Gary Police Department, did exceptional work on this case, and I thank them all."
Gary Police Chief Brian Evans thanked the investigators and other law enforcement personnel whose work led to the capture and detention of the suspect.
"I'm very thankful we caught this individual who took the life of one of the pillars of our community," Chief Evans said. "I commend the hard work of the officers and investigators who worked around the clock to bring this case to a close.
Dariel Edwin Dodd was charged with:
Murder
Attempted Murder
Unlawful Possession of a Firearm by a Serious Violent Felon
Aggravated Battery
Enhancement Firearm used in the commission of a crime
Please follow and like us: