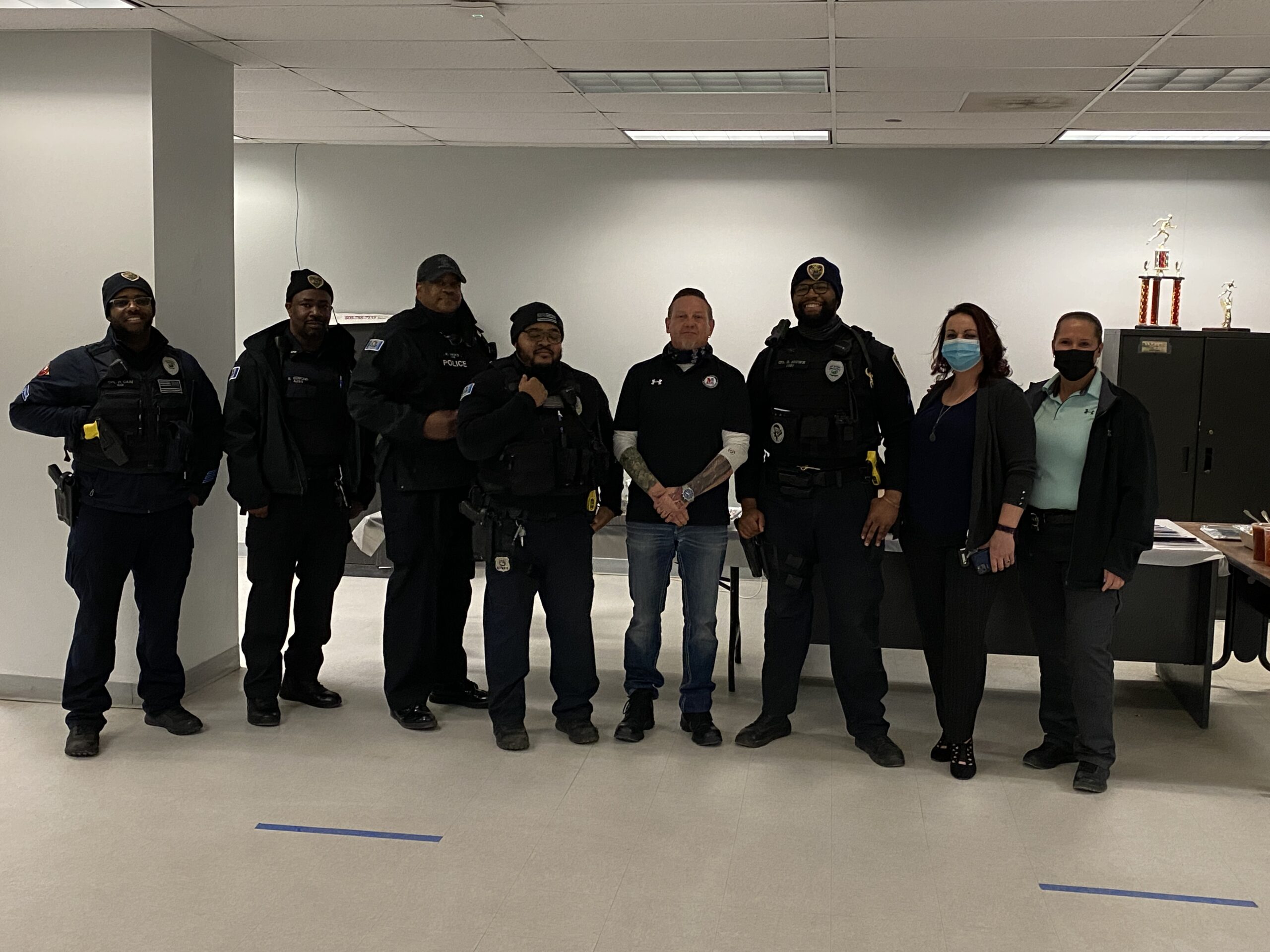 Mission One Expands Support To Local First Responders
Thursday afternoon, RNS had the pleasure of riding along with "Mission One" Founder Johnny Boersma and Director of Operations Jeff Slaven. Mission One is a 100% non-profit organization committed to helping Veterans. As of recent months Mission One has expanded the foundation to not only serve & support Veterans but local First Responders as well.
Thursday Mission One partnered with Froggie Latin Kitchen located at 13202 Wicker Ave in Cedar Lake to cater a taco bar buffet to The Gary Police Department afternoon shift and staff. Undeniably one of the most busy departments in the region that really does not hear the thanks and appreciation deserved to these men & women for their work.
Dozens of officers came in the briefing room before hitting the streets to enjoy a hot meal and hear thanks from Mission One & Froggie Latin Kitchen. While at the department Boersma had the opportunity to interview Lt. Dawn Westerfield of The Gary Police to get a feeling of what her duties are and career has been like. You will be able to read this Friday on The Mission One Facebook page.
Over the last month Mission One has been spotlighting a local hero and what their job entails. Even in some cases Boersma has rode along on full shifts. A few of these departments include: Hobart Fire, Griffith Police, Lake County Sheriff's Aviation, Dyer Police and St. John Police. These previous stories highlighting an individual from their respective departments can be seen on the Mission One Facebook page as well. "I want to get a feel for the everyday duties and challenges they face while on the job and off,"Boersma said. "Anything we can do as an organization to help these heroes is a honor."
To learn more about Mission One or how you can help visit their website at https://m1vets.org/ and check out their Facebook page for upcoming fundraisers and events.

Please follow and like us: