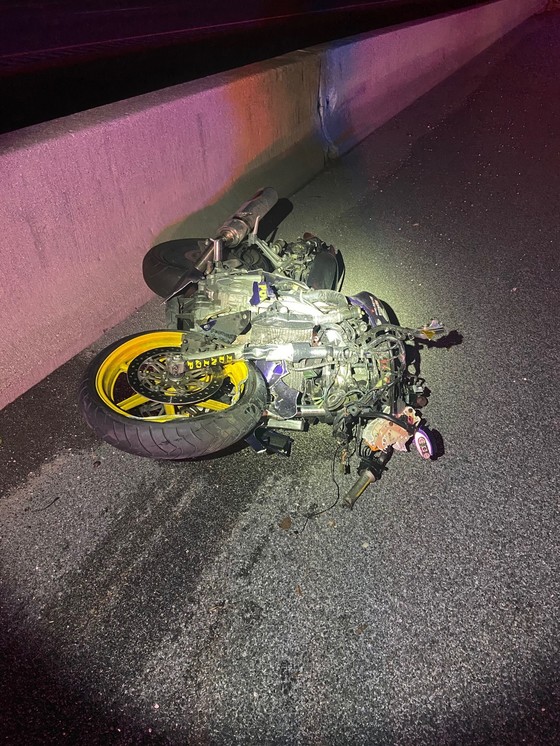 Motorcycle Driver Runs From Police and Killed In Crash
​On June 25th, 2020 at approximately 12:40am an officer with the Portage Police Department observed a 1998 Honda motorcycle that was traveling westbound on Central Avenue near the intersection of Willowcreek Road, according to Sgt Rob Maynard with The Portage Police. The officer believed the motorcycle was exceeding the posted speed limit but was not able to confirm its speed by radar. The officer attempted to catch up to the motorcycle in order to pace its speed for possible enforcement actions. During this time the officer observed the motorcycle disregard the stop sign at the intersection of Central Ave and Willowdale Road while continuing westbound, Maynard stated. Then at the intersection of Central Avenue and Dombey Road the motorcycle disregarded the automatic control signal while traveling at a high rate of speed. At this point the officer activated his emergency lights and sirens. The motorcycle failed to yield to the officer and at the intersection of State Road 51 it disregarded another automatic control signal and turned northbound.

The motorcycle next entered onto westbound I-80/94. Both the officer and the motorcycle were in the center lane where the officer was able to pace the motorcycle's speed at approximately 80mph in the posted 55mph zone. The motorcycle then increased its speed and pulled away from the officer while closing distance with a semi-tractor trailer combination ahead of them that was also in the center lane. As the motorcycle approached the rear of the semi-truck both vehicles simultaneously switched to the right lane where the motorcycle struck the rear of the semi-trailer near mile marker 14.

Indiana State Police responded to a motorcycle vs. truck crash on I-80/94 at the 14 mile-marker around 12:50am, according to Sgt. Glen Fifield of the Indiana State Police. When he struck the semi he was ejected off the motorcycle. Life saving measures were administered before transporting to Northlake according to Fifield.

Despite wearing a helmet the motorcycle driver suffered serious trauma injuries. After being transported to Northlake Methodist Hospital he was pronounced deceased, Maynard told RNS.
The driver of the motorcycle has been identified as Theodore D. Hickman, 21 years of age, of Portage, IN.  Mr. Hickman held a valid driver's license with a motorcycle learner's permit.  The motorcycle in question did not have a license plate affixed to it and records show no valid license plate registered to the vehicle.  
Assisting at the scene was the Lake County Sheriff's Reconstruction Team, Lake Station Fire/EMS, Burns Harbor Police Department, first Response Towing and Double T Towing.
Please follow and like us: