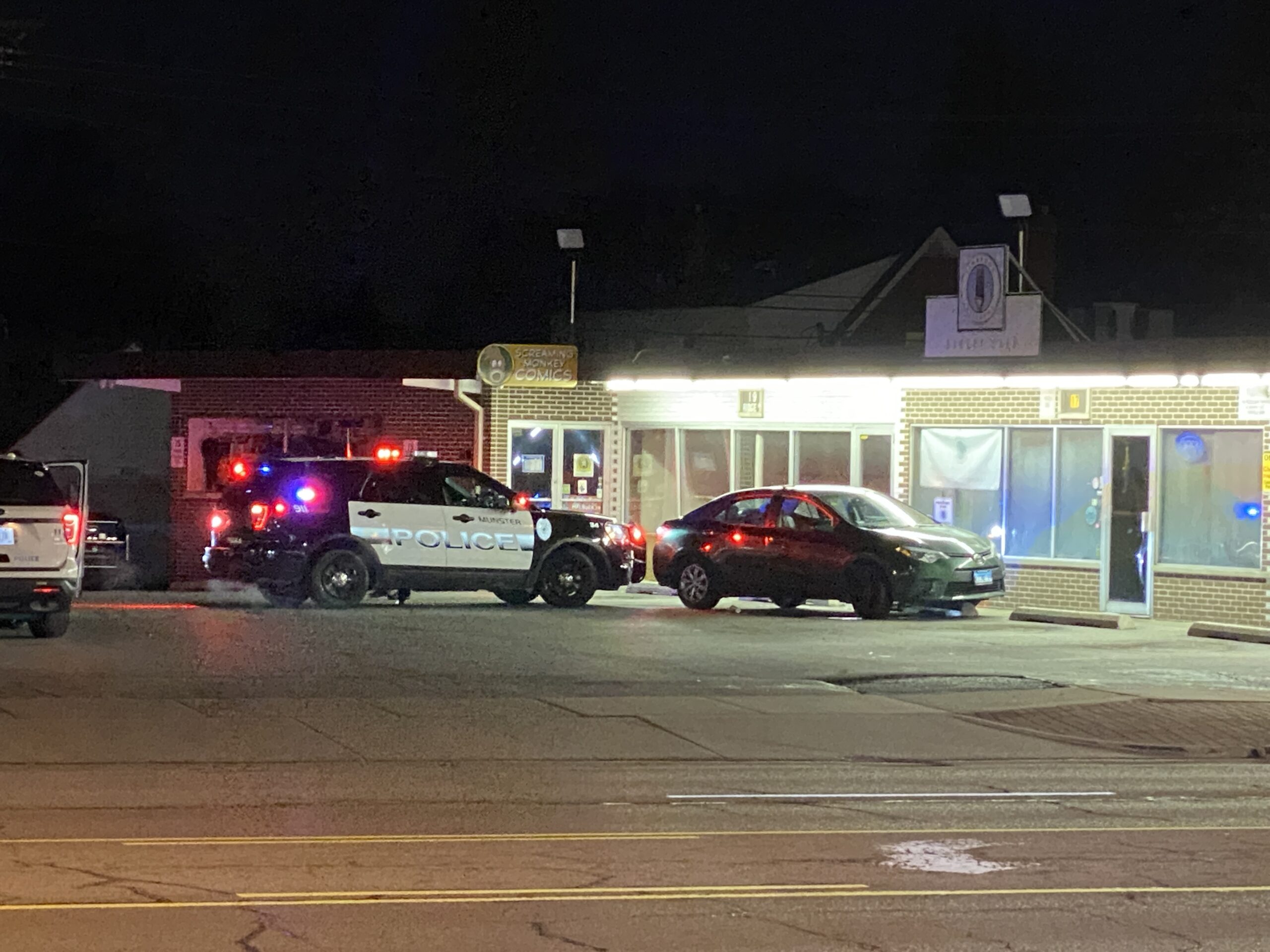 Munster Police Recover Stolen Car Tuesday After Backing Into A Squad Car
A Munster Police Officer on patrol located a stolen Toyota Corolla near 15 Ridge Road, Monday around 9 PM, according to The Munster Police Department.
The Munster Officer positioned his vehicle behind the stolen vehicle in the parking lot at which point the vehicle backed into the squad car and then attempted to flee. While trying to flee the Corolla became stuck on a raised parking curb, Police said.  Since the vehicle was immobile the officer approached the vehicle and four occupants fled on foot north on Forest Ave. 
After a short foot chase three of the four occupants were arrested near Forest & Broadmoor. Indiana State Police & Highland Police assisted in tracking the suspects utilizing drones. One witness walking their dog down Forest Ave said all three suspects ran past him but didn't think anything of it because they were kids till they saw the police searching the area. The driver of the stolen car is believed to be 14 years old, according to radio traffic.
The Corolla came back stolen from Chicago. The three suspects that were taken into custody were also from Chicago, Munster Police told RNS.
Police Departments continue to stress the importance of locking your vehicle as you exit and do not leave your vehicle running unattended. Stolen cars & carjackings continue to rise once again on both sides of the state line. The previous months spike came close to matching the high for stolen vehicles set back in January.
Please follow and like us: