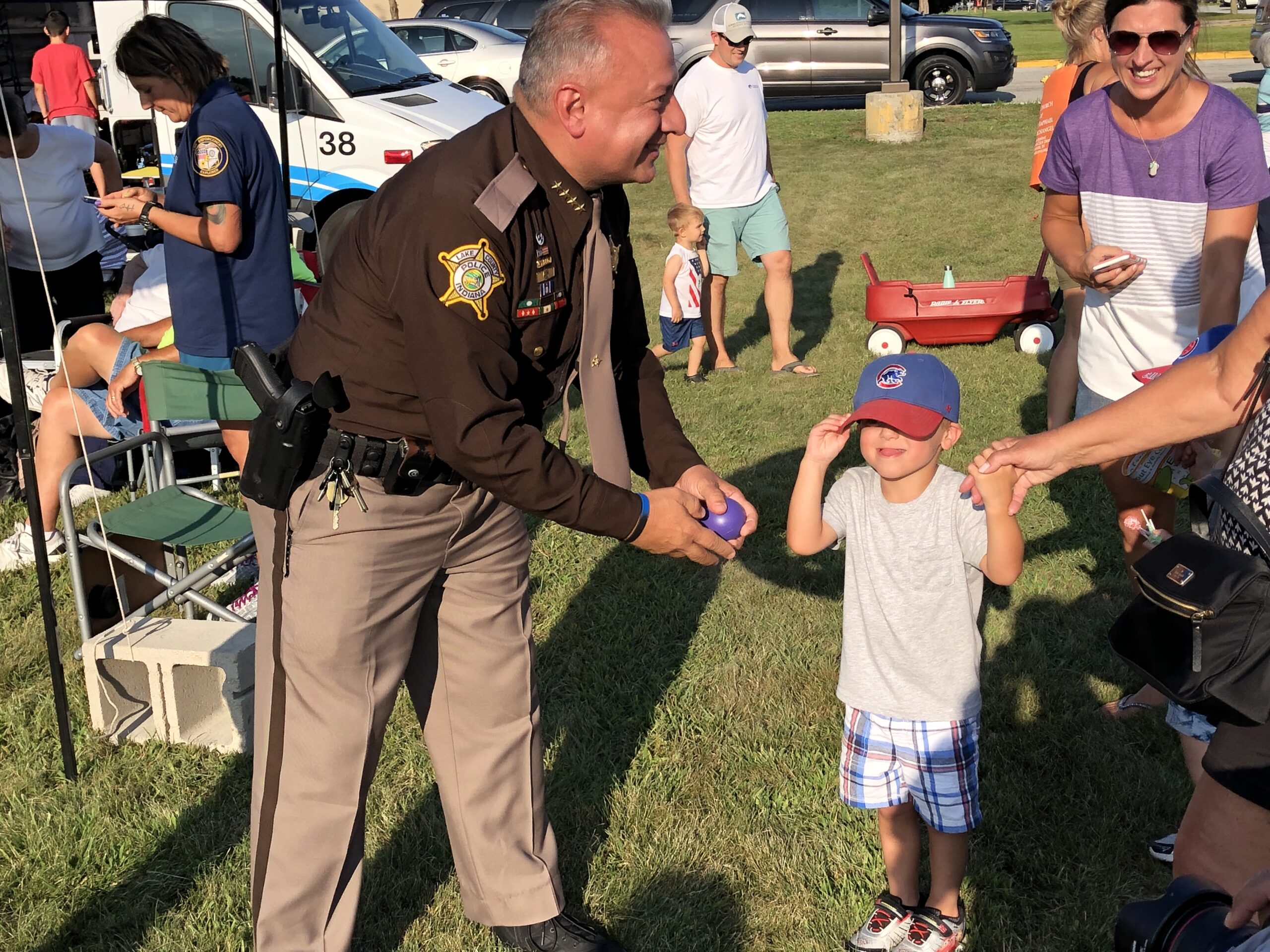 Munster's National Night Out Ranked 8th In The Country

August 6, 2019, the Munster Police Department and Choice Community Council joined with thousands of communities throughout the United States in organizing the town's 24th Annual National Night Out Against Crime Celebration, which was held at the Munster Community Pool.  
The event is held each year to promote police and community partnerships through a variety of both fun and educational activities for all ages, such as a community parade, free swimming for residents, games, door prizes, emergency vehicle displays, a magic show, over 120 booth participants, Citizenship Award presentations, musical performances, food, a blood drive, an awesome closing fireworks show, and more.
The Police Department also held several pre-events in the days leading up to the main event which included a Safety Bingo day for senior citizens, canned food drive, child safety seat check event, and a charity softball game for the Munster High School Best Buddies Club. This past year's event in Munster attracted its highest estimated attendance (at least several thousand residents) and participation from the public, and the event continues to grow in participants and scheduled activities each year.
In December of 2019, the Munster Police Department was notified that Munster's event was ranked as the 8th best National Night Out Against Crime event in the United States in the 15,000-50,000 population category, and that Munster was the only Indiana community that was nationally ranked by the National Association of Town Watch. Munster has been ranked nationally for the past five years and has risen in the national rankings each year. Several of this past year's event volunteers, including members of the Munster Junior Woman's Club, were invited to the Munster Town Council Meeting on January 20th where a special recognition for this accomplishment was read by Town Council President Lee Ann Mellon.
The Munster Police Department would like to thank the many volunteers, sponsors, students, and town employees who helped to make this past year's event the best one yet. Staff looks forward to getting started with plans for Munster's 25th Anniversary event which is scheduled for August 4th of this year. For more information about how you can get involved in Munster's National Night Out Against Crime, please contact Officer James Ghrist at 219-836-6639 or jghrist@munster.org.
Please follow and like us: