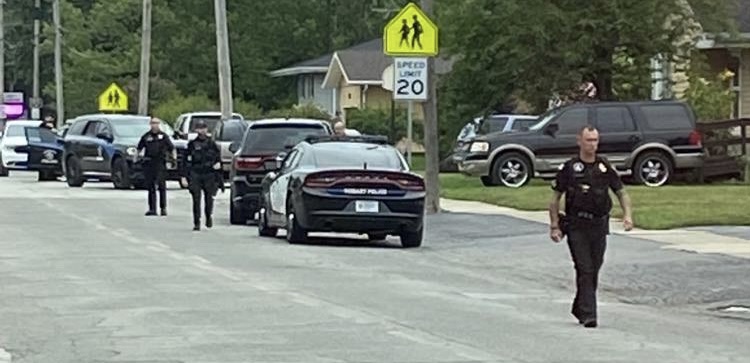 NWR SWAT Responds To Domestic In Hobart
On Tuesday, September 13, 2022 at approximately 5:00 AM, officers responded to the Hobart Police Department to speak with a victim, who stated her boyfriend pointed a handgun at her, according to Captain James Gonzales.

The victim reported that she and her boyfriend were involved in a verbal argument, because she wouldn't allow him to use her vehicle. Furthermore, she told the Officer that he grabbed her in an aggressive manner and shoved her to the ground. She told the officer he then pointed a 9mm Smith and Wesson at her and stated "Do you want me to take all the pain away?" He then pointed the gun at his head and stated "You can't call the cops if I do this!"
She told the officer after the incident she left the residence with a friend of hers and they both went to her mom's house. The victim's mom told her she should come to the Police Department and see what she can do to try and get her boyfriend out of the house.

The victim told the officer that this isn't the first time this has happened and he has threatened to kill her and her dog in the past, she told the officer she fears for her and her dog's life.

Detectives from the Hobart Police Department were notified and an arrest warrant was issued for the victim's boyfriend. Northwest Regional SWAT was contacted and the suspect was taken into custody without incident on September 13, 2022 at approximately 9:15 AM.
The suspect faces several charges and this case is still an active investigation.
The suspect is currently being held at the Hobart City Jail and will be transported to the Lake County Jail for processing.

If you or anyone you know are victims of domestic violence, please contact the Hobart Police Department Victim Advocacy division at bkissee@cityofhobart.org, agraciano@cityofhobart.org or sbull@cityofhobart.org or at 219-942-1125 Ext: 1069 or 1061
Please follow and like us: