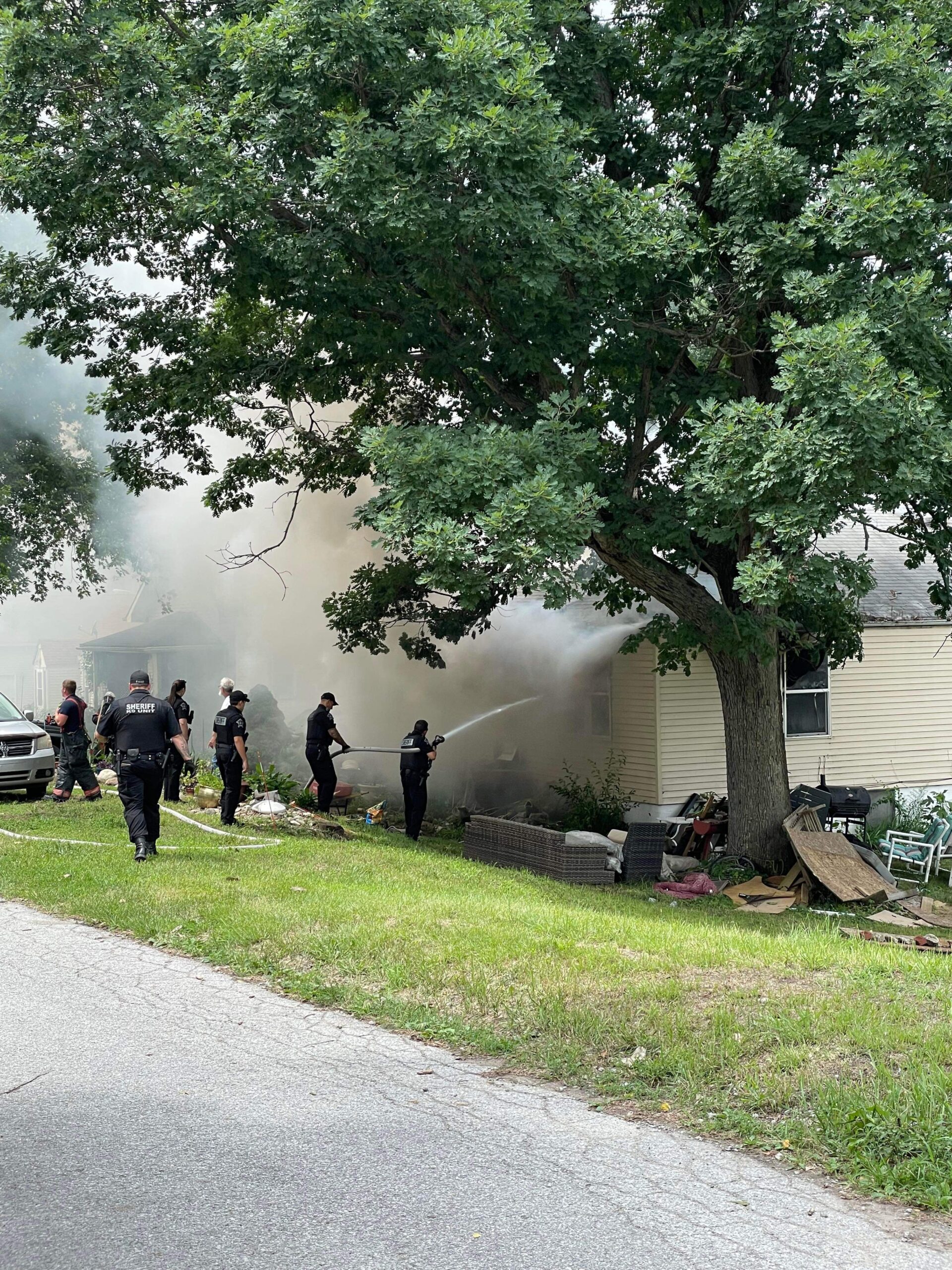 Sheriff Deputies Assist Firefighters At House Fire Monday
Around 1 PM, Monday, 07/25/2022, Lake County Sheriff's Department officers responded to assist at a call for a home engulfed in flames in the 2000 block of W. 48th Place in Gary, according to Lake County Sheriff Oscar Martinez Jr.
Upon arrival, two officers with the Lake County Sheriff's Department encountered a firefighter with the Lake Ridge Fire Department who was somewhat fatigued and overcome by smoke, Martinez said. Two Lake County Sheriff's Department police officers offered to help extinguish the flames.

Preliminary information suggests that the fire began in the kitchen area. The home owner made it out safely but went to get treated for minor burns.
"I am extremely proud of the dedication and professionalism our officers showed at the scene of this fire. Without hesitation, Officer Germain and Officer Devyak did what was necessary to protect the public during this emergency," Martinez added.
Assisting Lake Ridge Fire with mutual aid was Merrillville, Gary, and Griffith on scene. Lake Station Fire provided station coverage.
Please follow and like us: