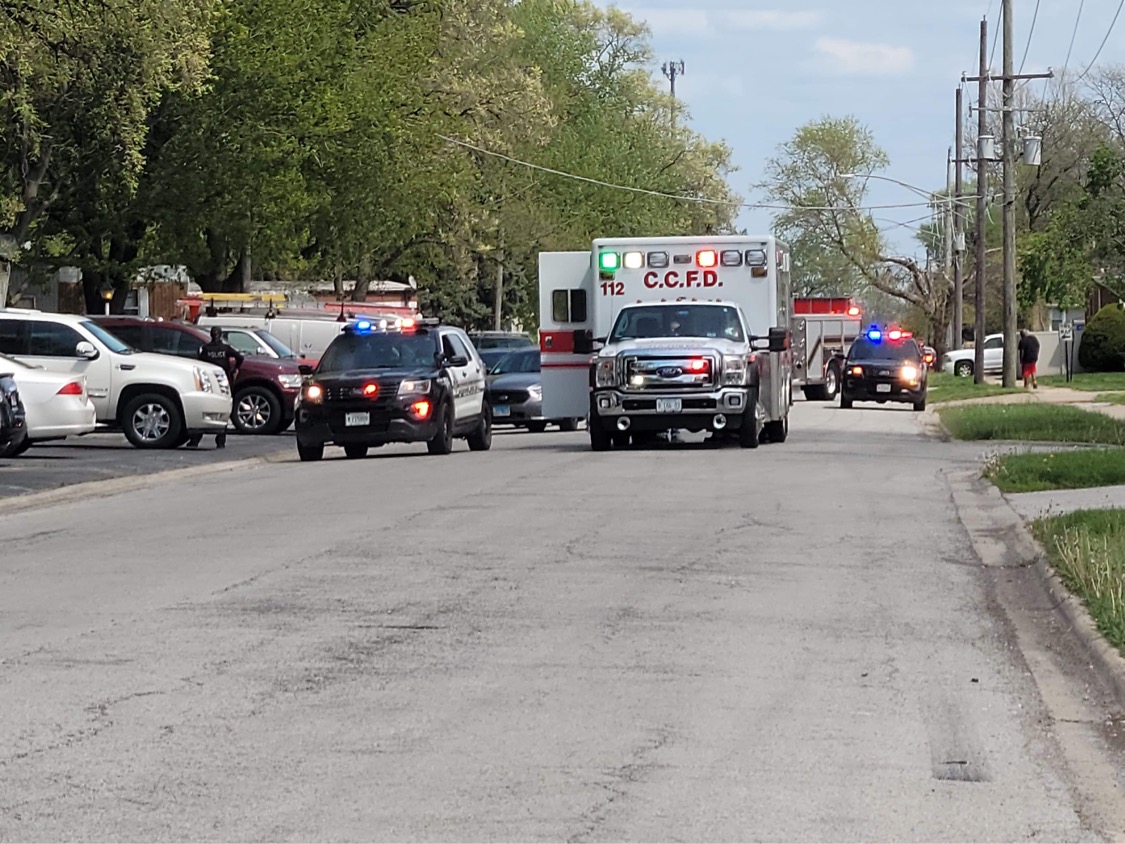 Shots Fired At Police After Man Shot In Calumet City Leading To SWAT Standoff
On Sunday May 2, 2021 around 1:45PM Calumet City Police & Fire responded to the 100 block of State St for a report of a gun shot victim, according to Calumet City Police Chief Kevin Kolosh.
Calumet City Officers arrived on scene and located a 62 year old male with gun shot wounds. The victim was transported to a local trauma center and his condition his currently not known, Kolosh stated. The suspect then fled back to a residence on the 100 block of Maple. A witness to this all said she didn't have any knowledge of any previous incidents with this suspect but saw him waving a handgun around prior to the shots being fired.
Preliminary information suggests a confrontation occurred between the two males and the victim was shot. The suspect may have also been struck but that is not confirmed at this time. While police were at the suspect location he began to fire at officers. The officers took cover and did not return fire, Kolosh said.
The South Suburban Emergency Response Team is still on scene as of 9PM with a trailer surrounded. Negotiators are in contact with suspect and conversations were ongoing. The Bishop Ford remained closed till about 10PM.
The suspect surrendered to police Monday morning around 6:30AM after a 16 hour standoff.
Please follow and like us: