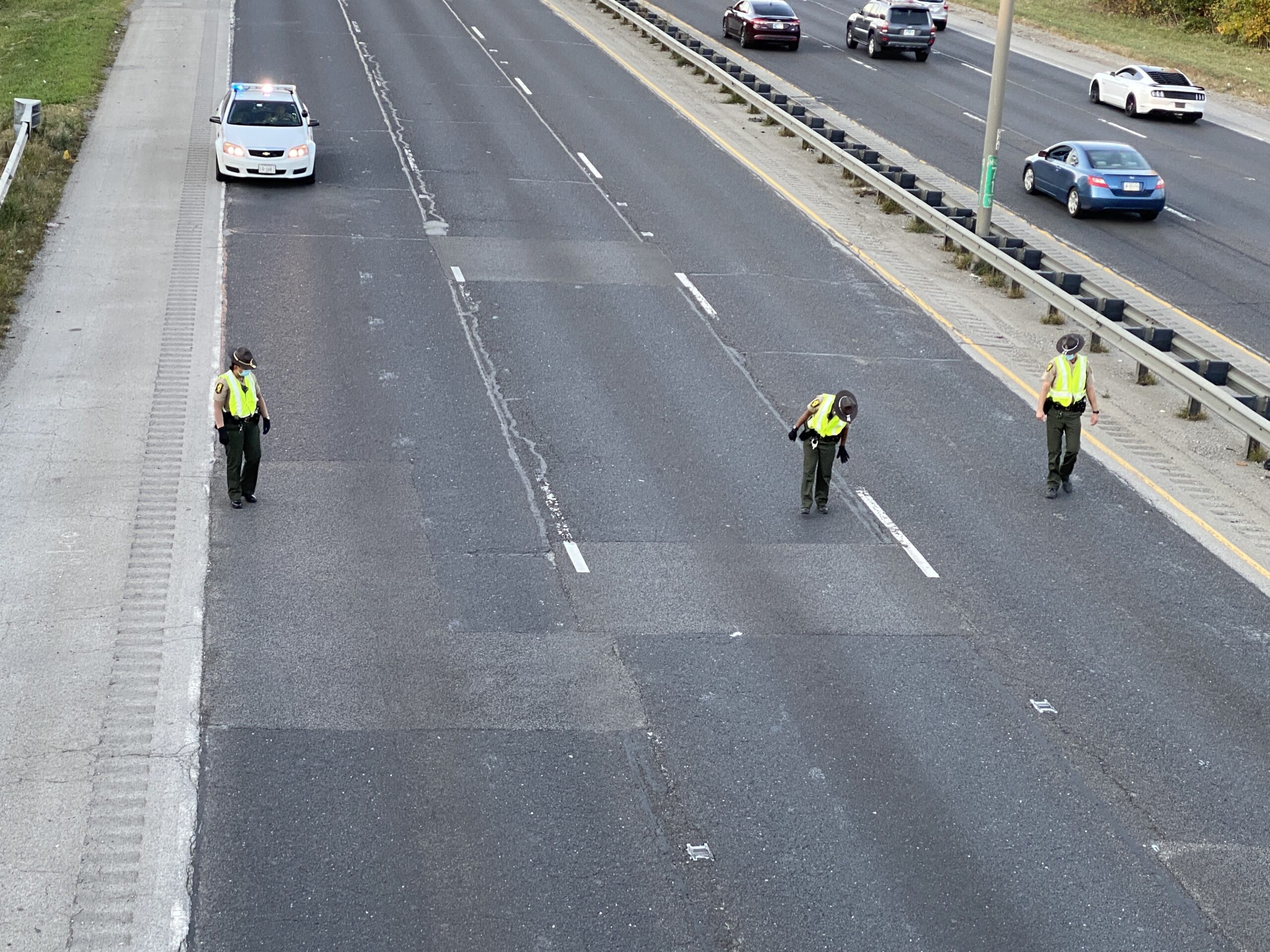 State Police Investigating Expressway Shooting
Illinois State Police (ISP) officials are investigating a shooting, which occurred on Interstate 94 southbound at 147th Street (Sibley Street), at approximately 3:13 p.m., on Thursday, Oct. 15, 2020.
ISP officers responded to the above location for an expressway shooting. Upon arrival, ISP officers learned the driver of the victim vehicle, 30-year-old male from Harrisburg, Illinois, did not sustain any injuries. Additionally, the passenger of the victim vehicle, 53-year-old female from University Park Illinois, did not sustain any injuries.
Preliminary reports indicate the shots were fired from an unknown vehicle, also traveling in the area near 147th Street on Interstate 94 southbound. At approximately 5:20 p.m., the southbound lanes of Interstate 94 at 147th Street were shut down for the investigation; with all southbound traffic diverted off at Dolton Avenue. All lanes reopened at approximately 7:00 p.m. The events surrounding the shooting remain under investigation and no further information is available at this time.
Anyone who witnessed the shooting or have any knowledge of the shooting is asked to contact the ISP at 847-294-4400. Callers can remain anonymous.
Please follow and like us: