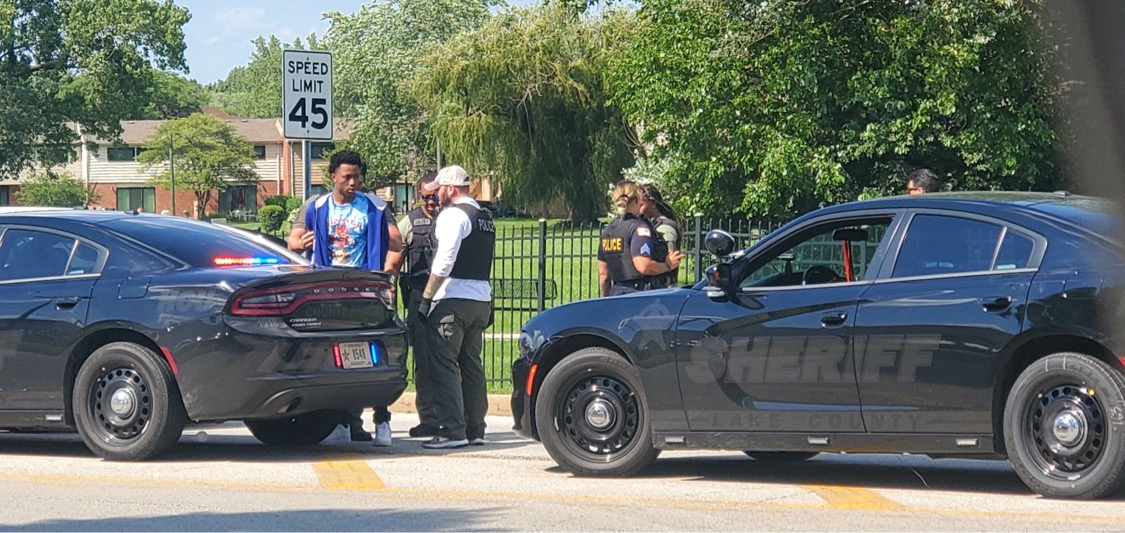 Teens Narrowly Miss Construction Workers During High Speed Pursuit
On July 28, 2020 at approximately 3:00pm, Lake County Sheriff's Deputies were patrolling areas of Gary, Indiana and noticed a silver hatchback going eastbound on 21st Avenue. The driver was notably suspicious, remaining rigid in the driver's seat and making repeated turns without the use of his turn signal. The driver was then seen crossing over Broadway at a high rate of speed through the intersection. The deputy attempted to catch up to the vehicle, the vehicle did not slow, but made another turn without using his turn signal; to which the deputy turned on his emergency lights and attempted to stop the vehicle.
The vehicle then continued at a high rate of speed until reaching westbound 80/94. The deputy radioed in the plate which was out of Massachusetts and was advised that the vehicle was reported stolen out of Blue Island, Illinois. The vehicle continued on 80/94 with the deputy in pursuit to 94 North westbound to Chicago, where the driver proceeded until eastbound 159th. At this time, the deputy noticed a third passenger in the vehicle as they entered a construction zone and nearly struck three workers that had to flee to the side of the road. One of the deputies was able to get in front of the vehicle to slow it down until they were joined by additional units who attempted to box the stolen vehicle in when, one of the squad cars was struck in the front right fender by the stolen vehicle and finally coming to a stop.
Once the vehicle stopped a black male wearing a red hoodie began to flee north on foot. A Lake County Sheriff's Deputy exited the vehicle and began to pursue the suspect on foot. Another unit attempted to block the suspect with his vehicle and as the suspect attempted to make his way around the vehicle he tripped and fell and was immediately placed in handcuffs and taken into custody. The two remaining suspects were identified and taken into custody.
A search of the vehicle led to the location of a firearm in the backseat. Two of the suspects were processed and released and the third is received medical treatment and was released. Charges are pending.
Please follow and like us: