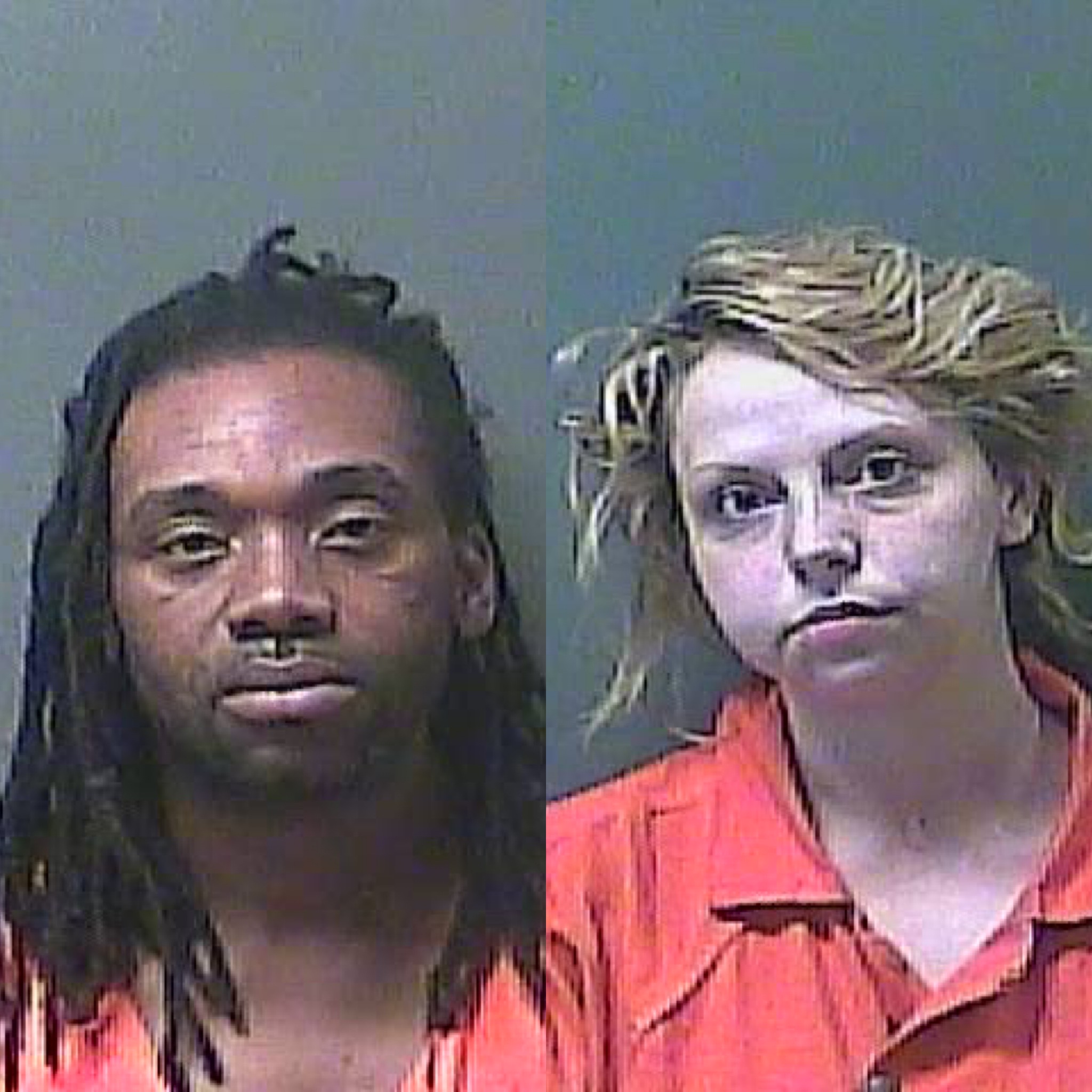 Traffic Stop Produces Two Felony Arrests
On March 15, 2021, at 9:06 AM, Deputy Jon Samuelson with The LaPorte County Sheriff's Department was located in the 7000 east block of SR 2 monitoring westbound traffic.  He observed a passenger vehicle traveling in the driving lane.  As the vehicle passed by, Deputy Samuelson noticed the vehicle was following another motorist too closely.  The vehicle was traveling less than one car length behind the other motorist.  Also,after the vehicle passed, Deputy Samuelson observed the vehicle abruptly move from the driving lane to the passing lane.  While executing the said lane change, the vehicle committed another traffic infraction.  
Deputy Samuelson initiated a traffic stop on the vehicle in the 6000 east block of SR 2.  The driver was identified as Jermaine YOUNG (37 YOA) of Harvey, Illinois.  The passenger was identified as Chelsey L. SMITH (26 YOA) of Anderson, Indiana.  
As the traffic stop progressed, Deputy Josh Smith arrived to assist.  Deputy Samuelson proceeded to deploy his K-9 partner Bosco around the exterior of the vehicle for a free air-sniff.  K-9 Bosco provided a positive alert to the presence of the odor of narcotics in the vehicle.  A subsequent search of the vehicle yielded illegal drugs and drug paraphernalia.
Deputy Smith transported YOUNG to the La Porte County Jail (LCJ).  He was arrested for Dealing in Methamphetamine, a Level 2 Felony.  YOUNG remains housed in the LCJ and is being held on a $50,005.00 cash-only bond through Superior Court I.  
Deputy Samuelson transported SMITH to the LCJ.  She was arrested for Unlawful Possession of a Syringe, a Level 6 Felony.  SMITH remains housed in the LCJ and is being held on a $755.00 cash-only bond through Superior Court IV.  
Arrests and criminal charges are mere accusations. Every person is presumed innocent unless and until proven guilty in a court of law.
Please follow and like us: