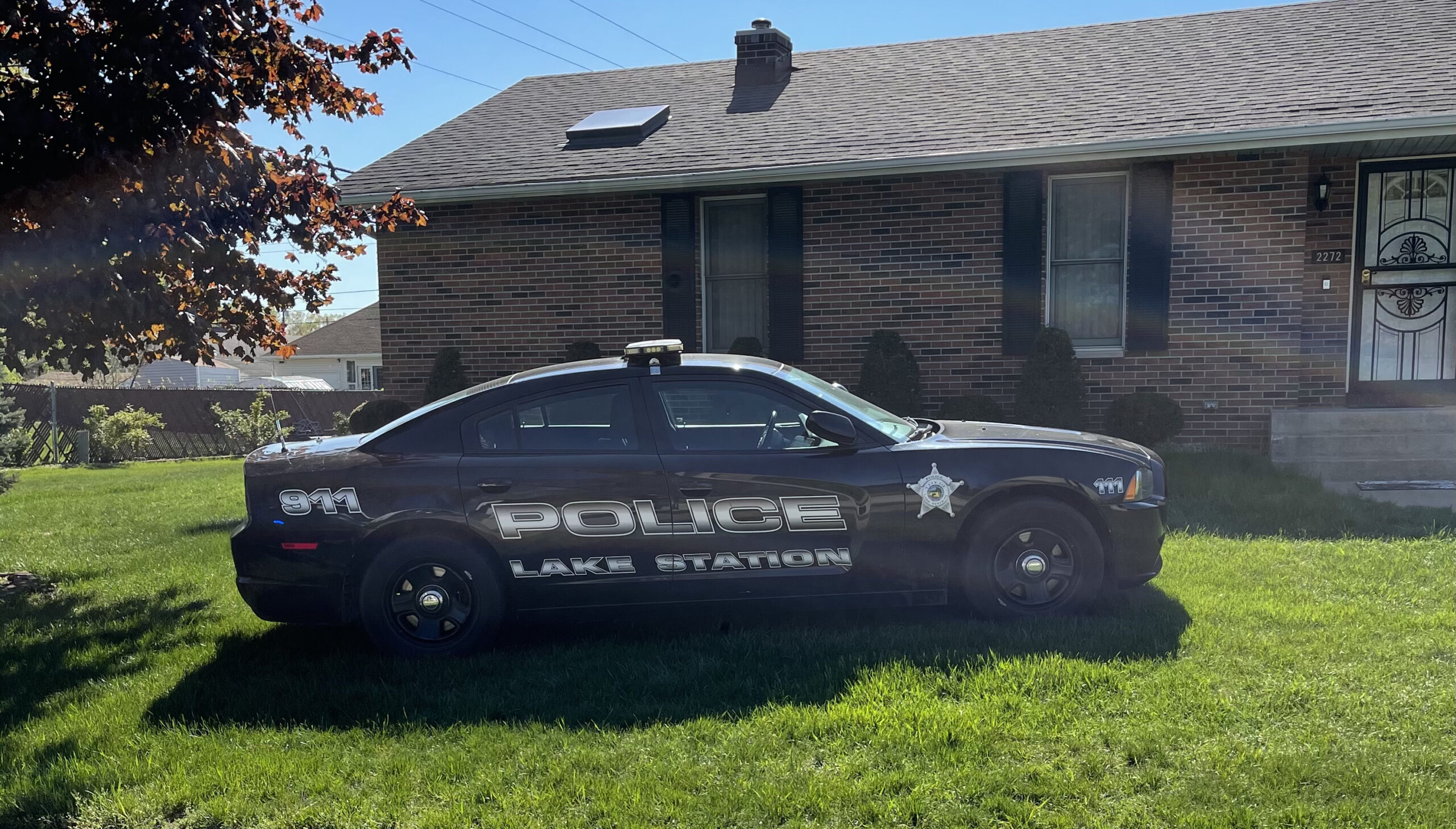 Update On Stolen Police Car From Officials
On Wednesday May 5, 2021 at approximately 1:00 pm a Lake Station officer was in the area of Old Hobart Rd and Melton Rd when he clocked a maroon Chevrolet traveling 63 MPH in a posted 45 MPH speed zone, according to Lake Station Police. The officer turned around to attempt to make a traffic stop on the Chevrolet for speeding with lights activated.
 
The vehicle refused to stop and fled from the officer. A vehicle pursuit ensued with the vehicle coming to a rest in the area of 23rd Ave and Massachusetts St in Gary, Indiana. Officers had detained all occupants of the vehicle. The driver a 21-year-old male from Gary, Indiana was placed into handcuffs and placed in the rear of another Lake Station police car. While officers were speaking with other occupants of the vehicle the driver got his hands in front of his body and climbed into the front driver seat of the police car and fled the scene driving the police car.
 
Officers gave chase to the police car and located the vehicle in the front lawn of a residence in the area of 23rd Ave and Marshall St. The driver had bailed out of the police vehicle before officers caught up to it. Multiple units arrived on scene to assist. K-9 teams were deployed, and a track was conducted. Officers tracked to a residence in the 2300 block of Ellsworth St in Gary, Indiana. It was determined through investigation that the suspect lives in the area of where the K-9's tracked. The suspect was not located and still at large at this time. The suspect's identity is being withheld at this time, police said.
The suspect is expected to be charged in Lake County Criminal Courts tomorrow for several felonies and misdemeanors and a warrant will be issued for his arrest. The Lake Station Police car was recovered undamaged and nothing stolen from the vehicle. The Lake Station Police were assisted by Gary Police Department, Lake County Sheriff Department, and Lake County CSI.
Please follow and like us: