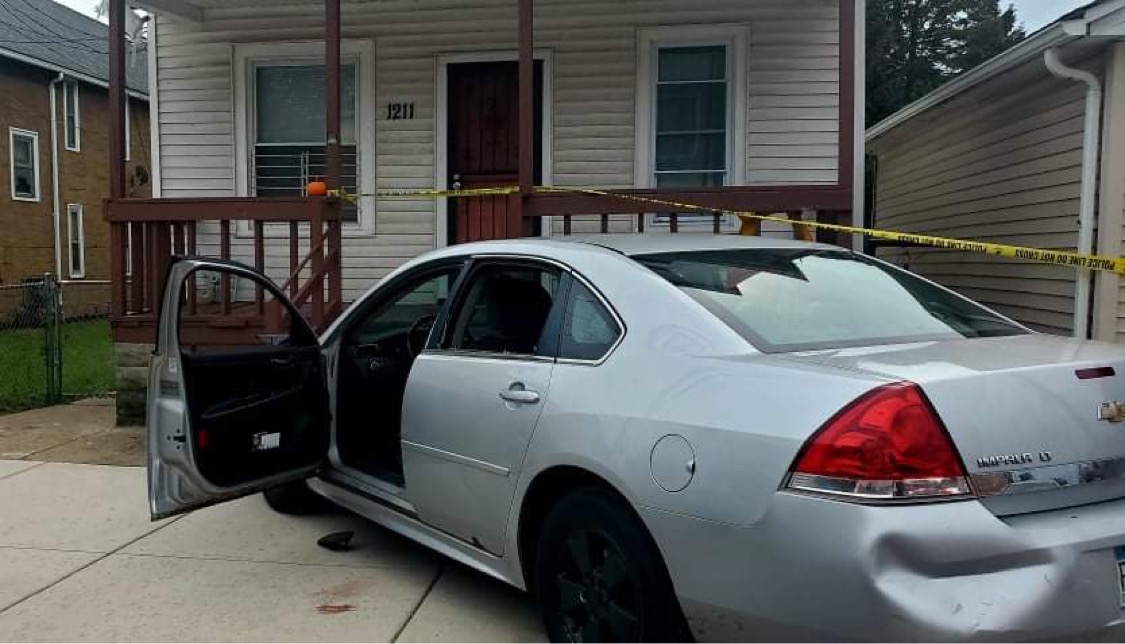 Update – Two Dead After EC Shooting & Crash
On Wednesday, 10/13/2021 at approximately 12:23 p.m. East Chicago Police Officer's were dispatched to 1211 W. 149th Street in reference to a vehicle striking a house, according to Deputy Chief Jose Rivera.
Officers arrived on scene and located a Silver Chevy Impala that appeared to have struck the front porch of 1211 W. 149th Street. The vehicle was on the sidewalk and the front porch had damage to the stairs and railing, Rivera stated.
Officers approached the vehicle and observed the female driver to be unconscious and unresponsive. Officers also located a male subject across the street lying in a pool of blood who was unconscious and unresponsive as well. Both parties appeared to have suffered gunshot wounds. Medics arrived on scene and transported the 52 year old male victim to St. Catherine's Hospital and the 43 year old female victim to the University of Chicago Hospital.
While Officers were still on scene they were advised by dispatch that a third gunshot victim was down the street on the 4800 block of Walsh Avenue. The third gunshot victim was conscious and responsive, but was uncooperative with Officers. He was transported to the University of Chicago in serious but stable condition. He has been identified only as a 19 year old male from East Chicago.
The 52 year old male of Illinois and 43 year old female of Hammond, Indiana both succumbed to their wounds and were pronounced deceased at the Hospital according to Rivera.
The East Chicago Criminal Investigation Division was called out to the scene to investigate. Anyone with any information can contact Detective Migeul Pena (mpena@eastchicago.com ) at 219-391-8318. If you wish to remain anonymous you can contact our tip line at 219-391-8500.
Please follow and like us: