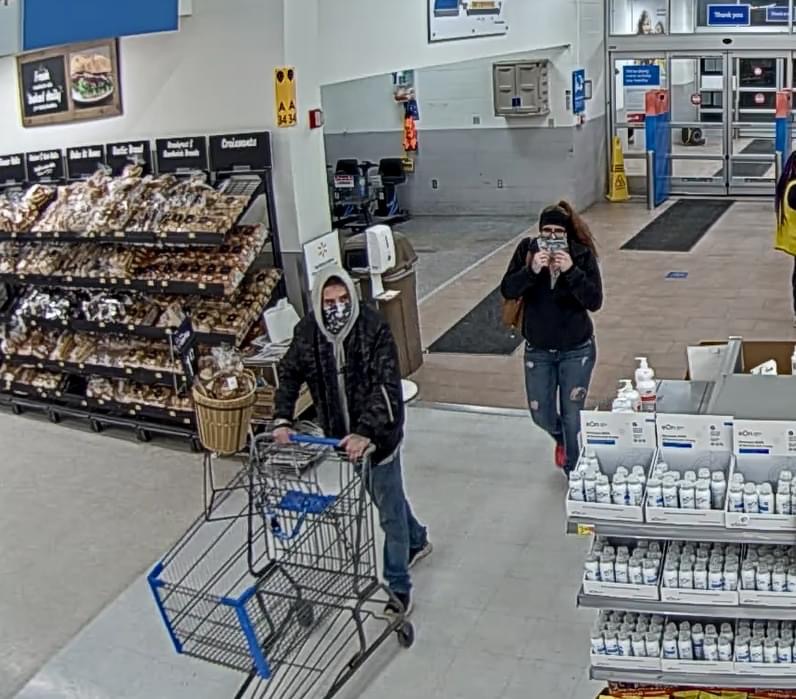 Valpo Police Seek Identity Of Subjects
Valparaiso Police are investigating the theft of merchandise from the Valparaiso Wal-Mart, located at 2400 Morthland Dr.
The theft occurred on December 28, 2020 at approximately 9:30 p.m. The male and female subjects in the photographs entered the store and selected nearly $800 worth of merchandise and exited the store without making any attempt to pay for the items. The male was further observed forcing his way into locked jewelry cases, while the female was loading her purse with contents from the case. Video footage has provided the image of a visible tattoo on the chest of the female, and that both parties were seen leaving the area in a red SUV.
If you have information regarding the subjects or vehicle in the posted photos, please contact Detective Jason Hamilton at 219-462-2135. Information can also be texted to TIP411 (847-411) and enter "Valpo" in the message field prior to sending the message. Please use the word "Cases" in the first line of your tip to identify which case you are providing information on.
Please follow and like us: