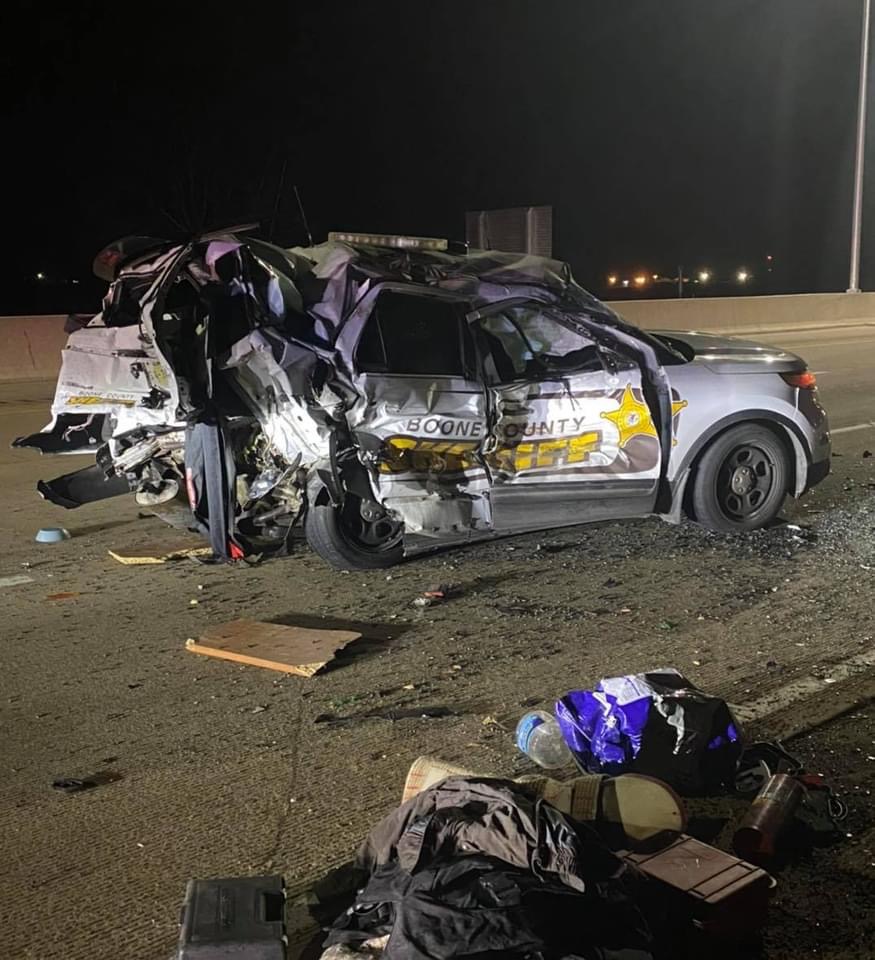 Boone County Sheriff K-9 Killed By Drunk Driver In Limo
A preliminary investigation by Illinois State Police indicates on Sunday 12/27/20, at approximately 1:36 a.m., a Boone County Sheriff's Deputy was conducting a traffic stop on the right shoulder of Interstate 90 westbound at Irene Road in Boone County. The deputy was outside of his fully marked squad car, with emergency lights activated, when it was struck from behind by Vincent Millare, 53, of Crystal Lake who was driving a White Lincoln Limousine. The impact forced the squad car forward, striking the rear of the vehicle the Deputy had pulled over. Both Millare and the driver of the stopped vehicle were transported by ambulance to an area hospital with non-life threatening injuries. A passenger in the stopped car from Gary was not injured.
The Boone County Deputy was uninjured, however at the time of the crash, Boone County Canine Loki was secured in the kennel of the squad car. Loki was transported to an emergency veterinary hospital for treatment and later died due to injuries sustained in the crash. This crash is under investigation and charges listed below have been filed against Mallare.
CHARGES:
The driver Vincent Mallare was cited for Driving Under the Influence, Failure to Yield Upon Approaching a Stationary Authorized Emergency Vehicle (Scotts Law), Improper Lane Usage, Driving on the Shoulder, Failure to Reduce Speed to Avoid an Accident and Operating an Uninsured Motor Vehicle.
All subjects are presumed innocent until proven guilty in a court of law.
Please follow and like us: