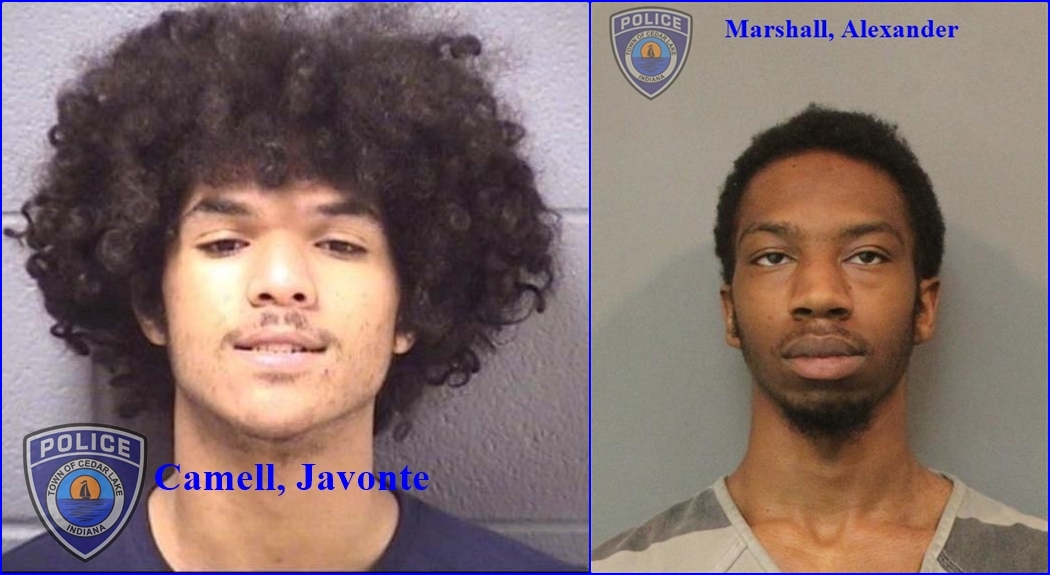 Charges Filed In Cedar Lake Robbery / Shooting
On July 27 ,2020 at approximately 1:30 pm Officers were called to the 14000 blk of Wheeler St. for a robbery and gunshot victim, according to Deputy Chief Carl Brittingham of The Cedar Lake Police.

The victim, a 20-year-old resident at this location, was held at gunpoint by Alexander Marshall 22 of Gary, Indiana, and Javonte Camell 20 of Matteson, Illinois. The suspects are said to have taken about $400 USC from the victim. The two suspects are known to the victim and have been at his residence before. During the robbery, Javonte Camell shot the victim in the leg. Both fled the scene in a black four-door sedan, driven by Alexander Marshall.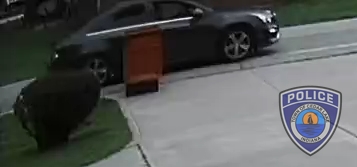 The victim is currently in an undisclosed hospital and should make a full recovery.
Javonte Camell at the time had a warrant for his arrest out of Cook County, Illinois. Both subjects should be considered armed and dangerous.

Javonte Camell and Alexander Marshall have been charged in the Lake County Prosecutor's Office:

Count I: Robbery Resulting in Serious Bodily Injury Class 2 Felony
Count II: Armed Robbery Class 3 Felony
Count III: Battery by means of Deadly Weapon Class 5 Felony
Count IV: Battery Resulting in Serious Bodily Injury Class 5 Felony
Count V: Pointing a Firearm Class 6 Felony

Anyone with information on the whereabouts of Alexander Marshall and Javonte Camell is asked to call the police.
Please follow and like us: