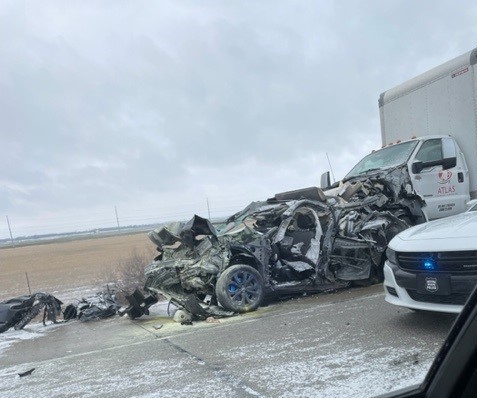 Crash On I-65 Injures Two
Monday morning at 1:30 AM, Indiana State Trooper Brian Runyon was dispatched to a rollover semi on I-65, southbound lanes, near the 221 mile-marker. The investigation showed that a semi-tanker had driven off the roadway, into the median, and rolled, according to Sgt. Glen Fifield. The tanker was loaded with liquid sugar. The driver of the semi refused medical treatment at the scene. The contents of the tanker needed to be offloaded prior to the truck being towed, Fifield said.  As a result, the left lane of the interstate was closed for the emergency crews to work.  This lane closure resulted in a backup along I-65 in the southbound lanes.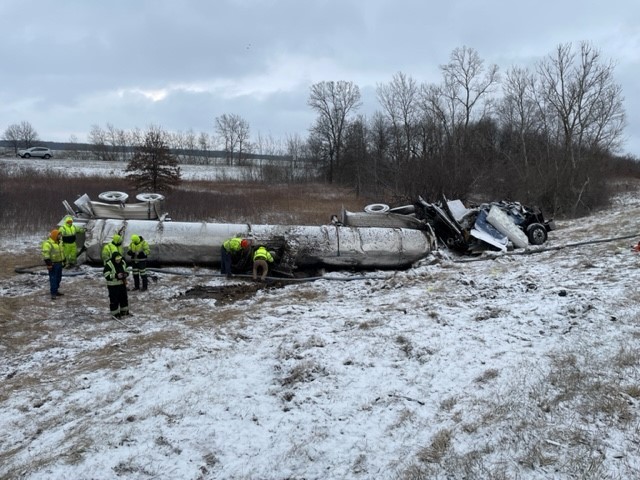 At approximately 5:45 AM, a multi-vehicle crash occurred in the backup near the 222 mile-marker. Trooper Runyon immediately responded and discovered the driver of a white, 2022 Ford F750 box truck, had failed to recognize that the traffic had stopped in front of him for the earlier crash. The box truck rear-ended a gray, 2020 Subaru.  The Subaru was stopped in the right lane behind a white, 2019 Toyota Tundra. The Tundra was also stopped in the right lane behind a 2018 Peterbilt tractor-trailer.  As a result of the initial impact, the box truck struck the Subaru with such force that the box truck also struck the Toyota Tundra and the Peterbilt, causing catastrophic damage to the Subaru and the Toyota.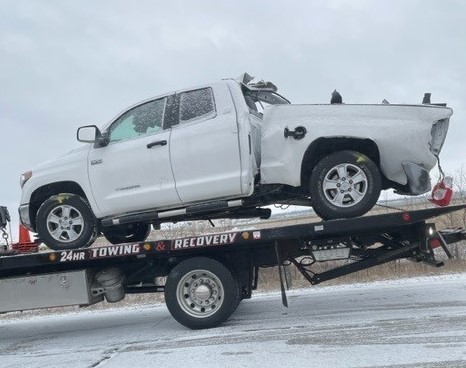 The driver of the Subaru required extrication from the vehicle and was transported to I.U. Health in Lafayette with serious injuries. A four-year-old male was secured in a car seat in the Toyota and was transported to Franciscan Health in Crown Point with life-threatening-injuries. The parents of the child, who were occupants in the Toyota, were also transported to Franciscan Health for treatment. The child was later transported to Comer Children's Hospital in Chicago for treatment. The driver of the box truck, a 22-year-old man from Shorewood, IL, was not injured. The driver of the Peterbilt was also not injured.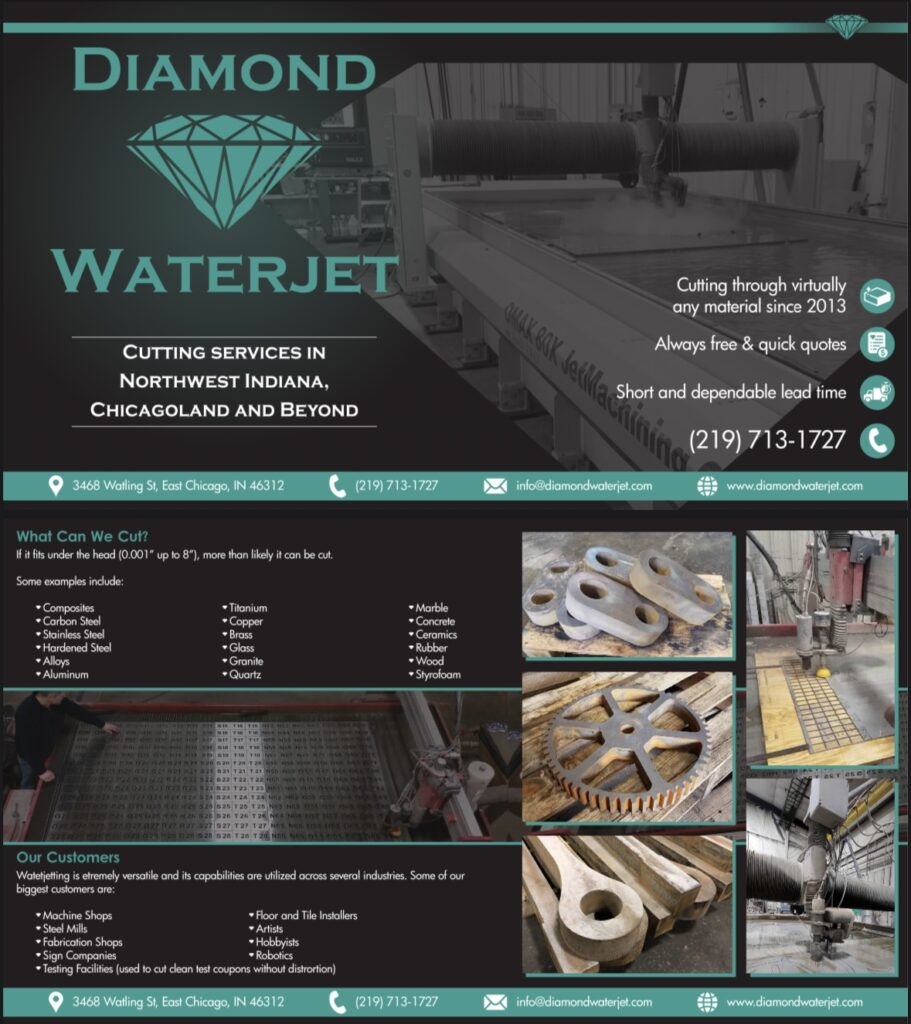 This crash remains under investigation. Once that investigation has been completed, the findings will be turned over to the Jasper County Prosecutor's Office for consideration of charges.
All lanes of southbound I-65 were diverted at exit 230 until approximately 11:00 AM.  Assisting at the scene were the following:  Keener Twp. EMS, Jasper County EMS, Wheatfield EMS, Rensselaer Fire, Jasper County Sheriff's Department, Indiana State Police Crash Reconstruction, Indiana State Police Commercial Motor Vehicle Division, INDOT, Cheever's Towing and D1 Towing.
Please follow and like us: