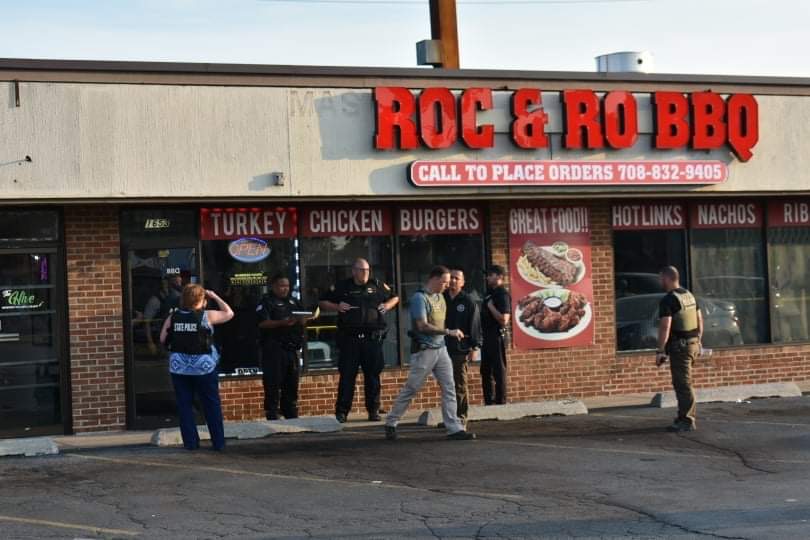 Fugitive Task Force Kills Suspect That Pointed Gun At Officers
Illinois State Police (ISP) Public Integrity Task Force (PITF) Zone 1 was requested by the Calumet City Police Department (CCPD) and the US Marshals Service Great Lakes Regional Fugitive Task Force (GLRFTF) to investigate a fatal officer-involved shooting, Tuesday.
The incident occurred on July 27, 2021, at approximately 3:15 p.m. in the 1600 block of Sibley Boulevard, Calumet City, IL. Preliminary investigative details indicate a team of GLRFTF officers entered a business and attempted to locate and apprehend a man wanted on multiple arrest warrants. The officers were encountered by a male who was armed with a pistol. The male pointed the pistol at the officers multiple times before two officers fired their weapons, striking the male multiple times. The male, later identified as Losardo Lucas, a 55-year-old male from Calumet City, was transported to an area hospital where he was pronounced deceased. One officer was transported to local area hospital as a precautionary measure. Lucas's firearm was recovered at the scene, as well as a second firearm which he had concealed on his person with additional rounds of ammunition.
ISP PITF Zone 1 Investigations is leading this open and on-going investigation, and no additional information will be released at this time by ISP PITF Zone 1.
Please follow and like us: