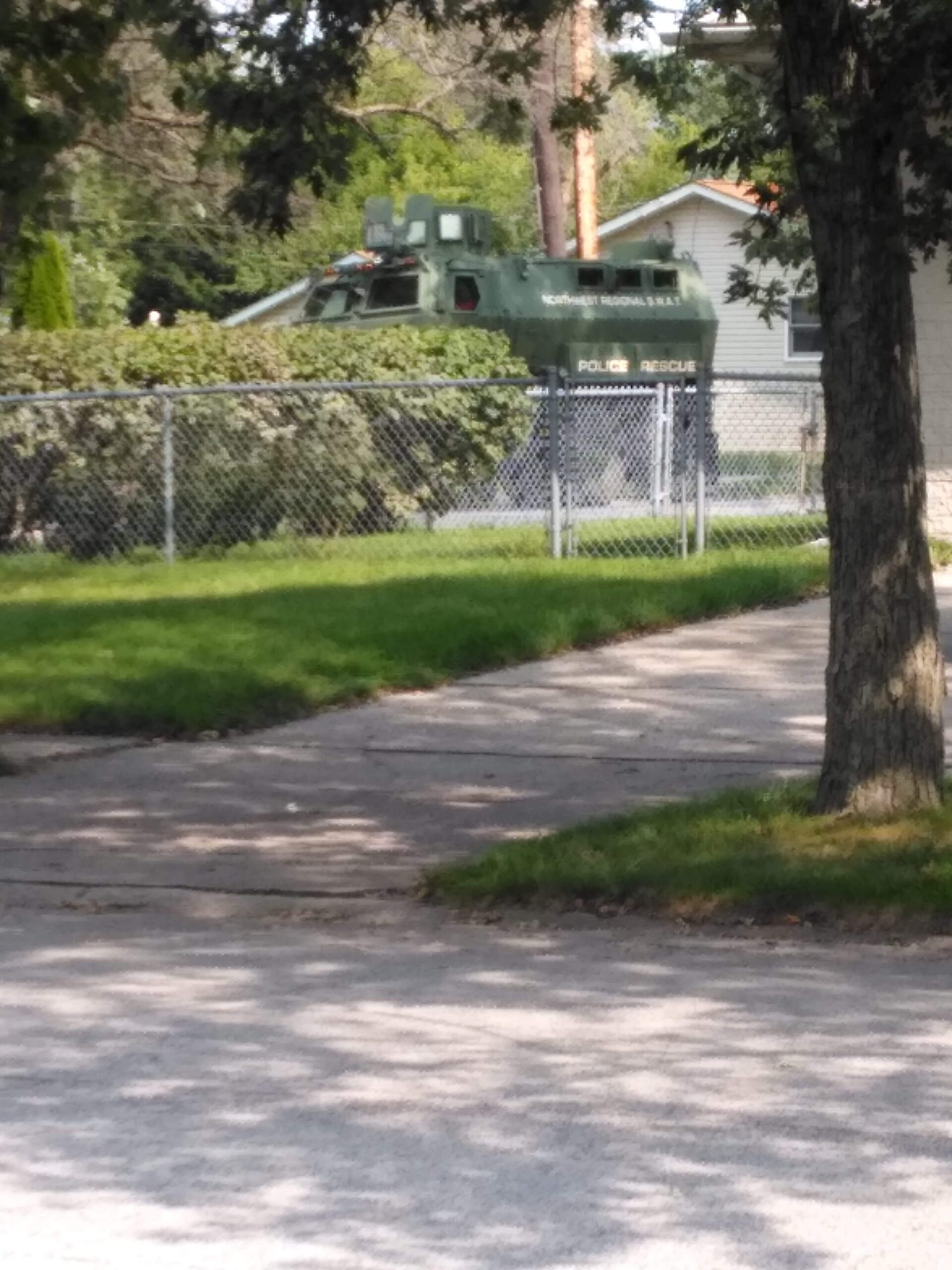 Hobart SWAT Stand Off Ends Peacefully Wednesday
At approximately 12:00PM, Hobart Officers were dispatched to the 200 block of North Wilson Street in reference to a subject threatening to harm himself and others if anyone entered his home, according to Captain James Gonzales of The Hobart Police.
Officers arrived on scene and the subject refused to open the door and only communicated with Officers through a open window on the south side of his home. The subject told Officers that he had a weapon, but he wouldn't specify what type of weapon he had, Police said Wednesday. After the subject refused to exit the residence, Northwest Indiana Regional SWAT was contacted and notified of the barricaded situation. Negotiators were also contacted and they arrived on scene and began to communicate with the subject through the window on the southside of the home.
After failed attempts with the negotiators to get the subject to exit the residence, the decision was made to enter the home, in order to prevent the subject from harming himself. At approxiamtely 2:30 PM, the SWAT Officers entered the home were able to restrain the subject and peacefully end the situation. A rudimentary weapon fashioned out of a wood handle, duct tape and knives was recovered from the residence and confiscated, Gonzales said.
During the stand-off, Officers from the Hobart Police Department were able obtain an Emergency detention order for the subject. The subject was transported to a nearby hospital for psychiatric committal.
Gonzales told RNS, "We are fortunate that no one was injured and this siutation was ended peacefully, this is what we call a good day in Law Enforcement." The Hobart Police Department thanked the Northwest Indiana Regional SWAT Team, Merrillville PD, Griffith PD and the FBI for their suppport and assistance.
If you know someone who is experiencing emotional difficulties call 9-1-1 immediately, it is important to try and get that person assistance as soon as possible at the nearest hospital, Gonzales added. "To assist with triaging the situation, when you are communicating with someone, who may be having difficulties, please remain calm and try to communicate with that person with a calm tone, so that the person doesn't feel threatened," Gonzales said. "It is important to try and reassure the person you aren't there to harm them in anyway and that you want to help," police added.
Please follow and like us: