Senator & Others Will Be In Attendance At Food Drive Saturday
The Village of Dolton will be hosting "The Farm To Family Food Giveaway." The giveaway will be distributing 1000 fresh food boxes, 1000 gallons of milk, and cheese on a first come first serve basis. This giveaway is in response to COVID-19 pandemic and help meet the needs of local area residents.
The Village of Dolton Mayor Riley Rogers has teamed up with Congresswoman Robin Kelly, Senator Napoleon Harris III, State Representative Thaddeus Jones, Cook County Commissioner Donna Miller, and Commissioner Larry Rodgers Jr. who will all be in attendance at the giveaway and will be available to answer any pressing questions from citizens.

The Giveaway is tomorrow, July 11, from 9am-11am at The Melanie Fitness Center located at 14900 Greenwood Rd.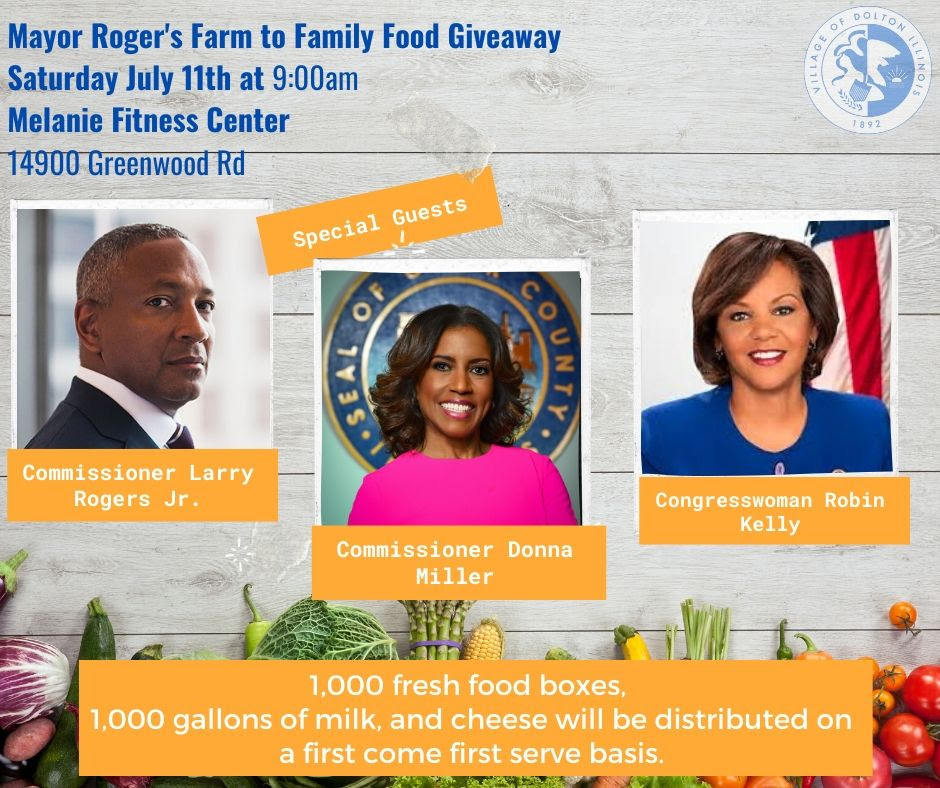 Please follow and like us: